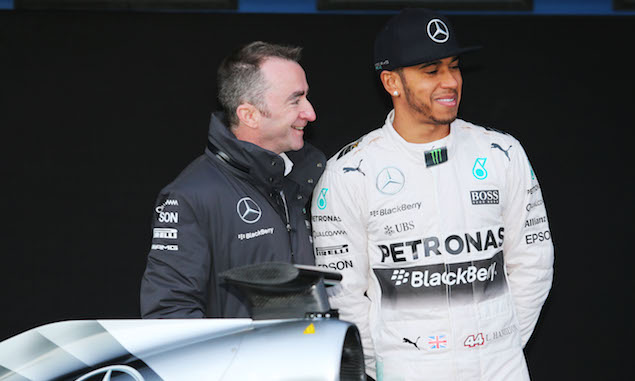 Toto Wolff says Mercedes wants to agree a new contract with Lewis Hamilton before the start of the season.
The reigning world champion is out of contract at Mercedes at the end of the season, but both sides have said they want to continue together beyond 2015. With last year seeing an intense battle between team-mates Hamilton and Nico Rosberg, Wolff says Mercedes should be looking to finalise a new deal before the first race in Australia on March 15.
"It is always beneficial you have a clear situation, for the driver and ourselves," Wolff told the Press Association. "That is the best case, but you want to get it right as well, so it needs time. There is no reason for us to believe it is not going to go in the way we think is right, and Lewis thinks is right. Therefore we should aim to finish the discussions before the start of the season.
"But this is not a deadline we have set ourselves because the moment you set deadlines you put yourself under pressure, and we don't want to put him or us under pressure."
And Wolff says the early discussions that have been held regarding a new contract have been positive.
"Contract discussions are extremely important, both for Lewis and ourselves. It's about discussing how the next couple of years are going to go. This is not something that happens from one day to the other, and you cannot expect it to be easy.
"But because of the great relationship we enjoy with Lewis and the very transparent way we deal with each other, so far it has been very good."
Click here for the full gallery of the Mercedes W06 at Jerez
Keep up to date with all the F1 news via Facebook and Twitter