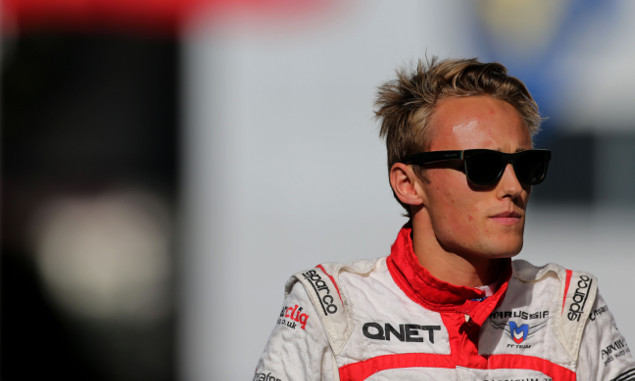 Max Chilton is eyeing a switch to IndyCar in 2016 with his F1 hopes seemingly over following the demise of Marussia.
Having completed two seasons racing for Marussia in F1, Chilton didn't take part in any of the final three races as the team entered administration and ceased trading in November 2014. While recent developments have suggested there is hope the team can be saved, Chilton is turning his attentions to a potential race seat in IndyCar in 2016, helping out his former Carlin team as it embarks on its first season in Indy Lights this year.
"I'm very excited to be assisting Carlin in the USA," Chilton said. "While I'm still considering my options for 2015, the IndyCar package presents an interesting challenge and by assisting with the development of the Indy Lights team I'm keeping my options open for an IndyCar programme in 2016 based on a strong foundation of knowledge and experience. Hopefully I can also help the guys at Carlin get as much as possible out of their first season in the USA."
Chilton will take part in three days of official testing for Carlin at Homestead, Florida in late January and team principal Trevor Carlin said his experience will be a big boost to the team.
"We are very excited to embark on a long term programme in America and to have Max involved in that from the very start will make us a strong package," Carlin said. "This season is very much about finding our feet as a team in the USA and Max's experience will be invaluable to that. For Max we see 2015 very much as a chance to prepare him for a successful potential debut in IndyCar in 2016 and it made sense to help each other in those preparations."
Keep up to date with all the F1 news via Facebook and Twitter