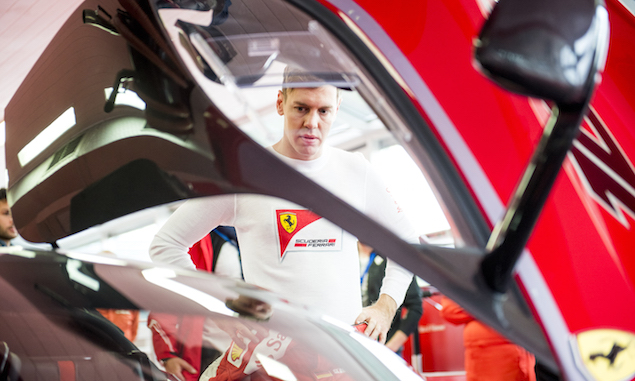 Sebastian Vettel might be in the market for a new company car after a test drive of the Ferrari FXX K.
Following the first pre-season test at Jerez, Vettel returned to Maranello and took the FXX K out on track at Fiorano for a photo shoot for the Official Ferrari Magazine. Only 40 FXX K's will be built at a cost of €2.5million per car, with all of them already sold.
After a few tips from one of the car's engineers and test drivers, Vettel headed out in the 1050bhp hybrid and pushed it to the limit around the test track, which the FXX K can reportedly lap five seconds faster than a standard LaFerrari model.
Vettel exclaims at the end of the run: "Mamma mia! It goes like a rocket!"
It's probably safe to say he enjoyed himself...
Keep up to date with all the F1 news via Facebook and Twitter