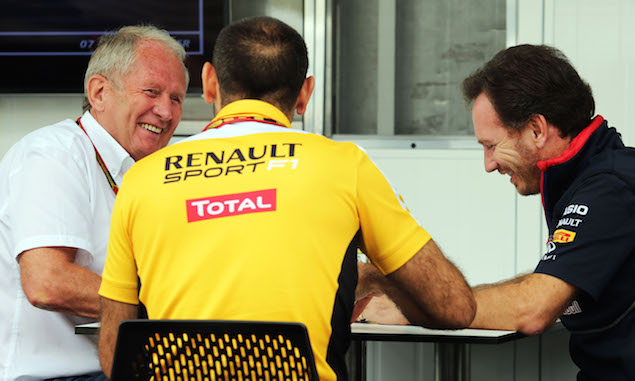 Lotus team principal Gerard Lopez has criticised Renault for focusing only on Red Bull last season.
The 2014 power unit was unreliable and uncompetitive at the start of the year, but improved and saw Daniel Ricciardo take three victories for Red Bull in the face of a dominant Mercedes season. However, Lotus - which used Renault engines along with Red Bull, Toro Rosso and Caterham - endured a difficult year and scored just ten points in total, prompting a switch to Mercedes power for 2015.
Explaining where Lotus has worked on improving this year, Lopez says there are many areas that had to be addressed but believes more progress could have been made last season if Renault had focused on all the teams it supplied.
"Even if we constantly tried to improve the [E22], our 2014 season effectively ended eight or nine races before the final grand prix," Lopez told AutoHebdo. "As soon as we understood that the car was losing downforce in cornering and found out why, we started revising the car's aerodynamics.
"We began working on a new chassis that would be better suited to these specifications, regardless of whether we'd use a Renault or Mercedes power unit. Basically, we took a less radical approach. Not only had we been too extreme with the E22 but we also spoiled its hugely complicated aerodynamics by pushing developments aimed at increasing top-end speed, which was our weakest spot.
"As for the rest, the engineers have primarily focused on traction and how the car's suspensions work as these areas have always represented the core strengths of Enstone. Our new Mercedes engine will also make a difference, even though Renault did not bear the sole responsibility for our 2014 calamitous season. That said, it would have been more useful for them not to concentrate their efforts on one single team."
Click here for the full gallery of the new Lotus E23
Keep up to date with all the F1 news via Facebook and Twitter