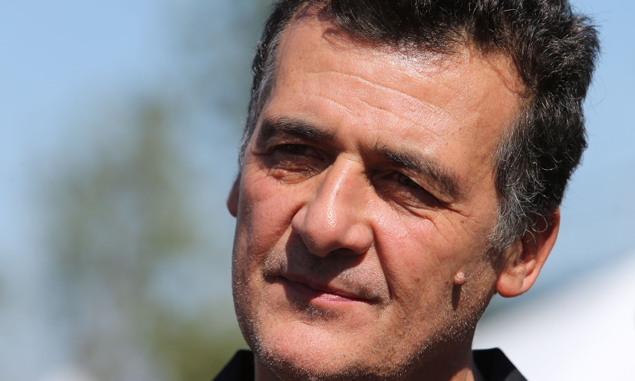 Lotus F1 deputy team principal Federico Gastaldi says the squad is getting close to sorting out its current unsettled and precarious situation.
The team has been struggling with cash-flow problems and legal actions from former drivers and from the UK revenues and customs office, and at one point looked like it might not even be able to compete in Monza and Singapore - and while the team did make it to both events, they failed to score any points in either race.
"We're getting near to a resolution," Gastaldi insisted as the team flew into Suzuka for this weekend's Japanese Grand Prix.
"Certainly circumstances are forcing us to pursue a rather unusual approach to this season," he admitted.
"We have been subject to an unbelievable amount of scrutiny and it's impossible to speak to five different people in the paddock without getting five different versions of what might be about to happen. [But] there's no point trying to dance faster than the music."
Announcing the re-signing of Pastor Maldonado for another year driving with the team was one step toward putting Lotus back on a business-as-normal footing, after months of speculation about the team's future and possible takeover by Renault as a works team.
"We have an existing multi-year deal with Pastor so it was time to publically confirm he will be driving with us as part of this deal in 2016," explained Gastaldi, who defended the driver from his legion of critics after another turbulent season in Formula One.
"Whilst it is true that Pastor has experienced a difficult season in 2015, from working with him we know his strengths very well.
"This year has certainly been a trying season for many reasons, but Pastor is always positive and always delivering to the best of his ability. He is a pleasure to work with and we will both benefit from the continuity of the relationship continuing into its third season."
While Maldonado is confirmed as returning to Lotus for another season, the team has been notably quiet on the situation regarding his current team mate Romain Grosjean, with reports in Singapore suggesting that the Frenchman has already signed a deal with the new Haas F1 team.
Gastaldi wouldn't be drawn on what the current situation is with Grosjean: "We expect an announcement about Romain's future will be made very soon too. It's a case of watch this space.
In the meantime, he was simply looking forward to Suzuka, which he described as one of the crown jewels on the Formula One calendar.
"Like Spa, Monaco and Silverstone, I don't think anyone dislikes going to Suzuka. It has everything that makes F1 great; an incredible track, great fans and somewhere that the drivers and engineers really learn a lot about the car.
"For many reasons, we all hope to be able to enjoy a sake after a positive Japanese Grand Prix in 2015," he added, perhaps suggesting that he was looking forward to more than just a decent race result this weekend.
Photographers' picks - Singapore
Singapore Grand Prix - Quotes of the weekend
Keep up to date with all the F1 news via Facebook and Twitter