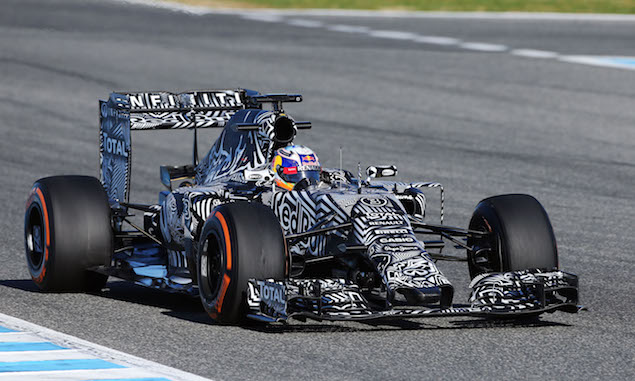 Red Bull has confirmed its driver schedule for the second pre-season test as it looks to bounce back from limited mileage at Jerez.
The first test saw only McLaren-Honda complete fewer laps than Red Bull, with Daniel Ricciardo and Daniil Kvyat managing a total of 166 laps between them. However, Renault says it has already resolved a number of issues faced by the team at Jerez and expects better running in Barcelona this week.
While the two drivers alternated at the first test, Red Bull has opted to change its approach to the second test at the Circuit de Catalunya, with Ricciardo driving on the opening two days of the test before Kvyat takes over the car for Saturday and Sunday.
There is just a three-day gap between the second test (February 19-22) and the final test held at the same venue from February 26-March 1.