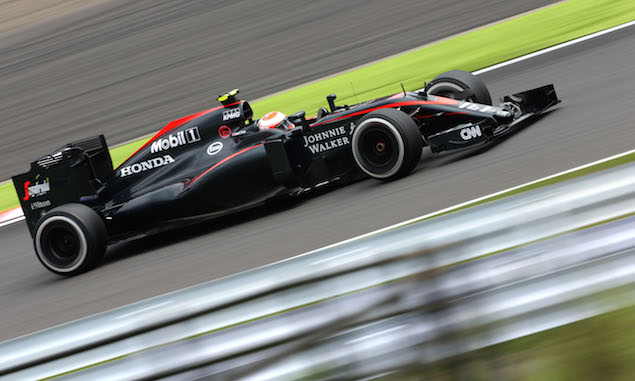 Jenson Button says he is most excited about Formula One in 2017, hinting he will want to stay at McLaren beyond the end of his contract.
Following weeks of uncertainty, Button was confirmed as a McLaren driver for 2016 on Thursday morning, with the 2009 world champion having had a one-year contract extension activated. While that leaves him without a contract beyond the end of next season and having admitted he considered retiring, Button says 2017 is the year which motivates him to remain in F1.
"For me, the exciting year is 2017," Button told Auto Express. "There's going to be so much more mechanical grip – from what I've seen it could be four or five seconds quicker a lap through mechanical grip and aerodynamics. That for me is exciting, that takes me back to 10 years ago.
"Also, I've just heard that next year they're going to be making the cars sound a bit better! F1 isn't in a bad place at the moment and it's going to get better. Next year will be better and in 2017 F1 is going to be mega – I think there's a lot of excitement out there."
The 2017 regulations are yet to be finalised but the FIA says they are aimed at providing "faster and more aggressive looking" F1 cars. The proposed regulations include wider cars and wheels, new wings and floor shape and significantly increased aerodynamic downforce.
Time is running out for Toro Rosso, Franz Tost tells F1i
CONFIRMED: McLaren retains Button for 2016
Take a look at the technical updates from Singapore and Japan