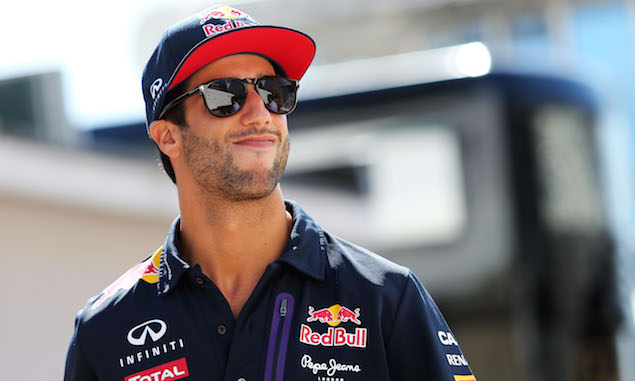 Red Bull Racing's Daniel Ricciardo is glad that all the focus and attention will be on his team mate Daniil Kvyat at next week's Russian Grand Prix.
Ricciardo knows just what it's like to be the centre of attention at one's home Grand Prix, having experienced it for himself at four consecutive Australian Grand Prix season openers since 2012.
"I'm looking forward to putting my feet up and letting him do the heavy lifting," said Ricciardo, remembering how incredulous Kvyat had been when he'd been on hand up close to see Ricciardo's crazy schedule of commitments at Melbourne at the start of the year.
"Take a deep breath and hold on," Ricciardo said when asked if he had any advice for Kvyat next week. "Don't look too far ahead at the schedule. Take each event as it comes and before you know it you'll be through it and strapping into the car.
"Also, don't make too much noise in the hotel when you're leaving in the mornings. I'm planning to have a lie in. Before a swim," he added with a big smile.
Ricciardo is happy to have some extra time to himself to enjoy Sochi, which he said he really enjoyed last year when Formula One made its first visit to Russia.
"Really liked the beach. But I would say that, wouldn't I?" he quipped.
"The organisers have done a really good job with the facilities – everything is top notch! They've put in really good grandstands around the stadium section for fans, and that generates a good atmosphere."
The only downside of the weekend was that the track itself is not one of the most exciting on the calendar.
"In the car it's 90 degree corner; straight; 90 degree corner; straight. So in terms of driver satisfaction it's a little flat," he admitted.
Alex Lynn F1i exclusive: Staying grounded in pursuit of the dream
VIDEO: Inside an F1 cockpit for a lap of Jerez
Who said that? Lauda. I SAID, WHO SAID THAT?
Keep up to date with all the F1 news via Facebook and Twitter