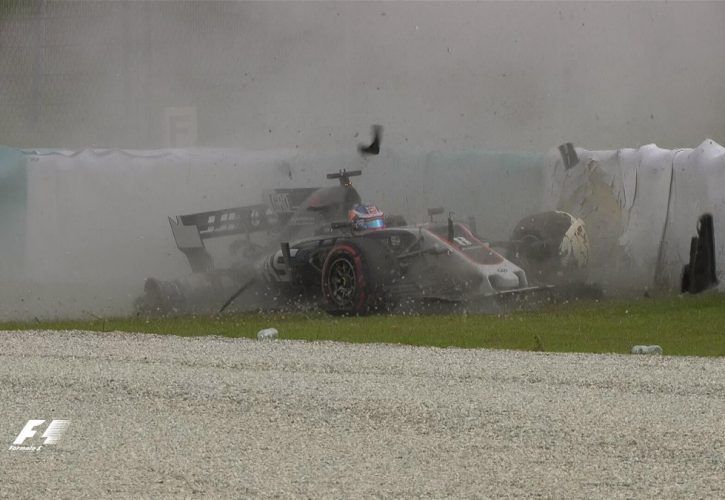 Haas will be permitted to break F1's curfew as a case of 'force majeur' following Romain Grosjean's freak accident in FP2.
The French driver struck a loose drain cover at full speed at Sepang's Turn 12, an impact which heavily damaged the car's right rear before pitching Grosjean into the barriers, fortunately with no consequence for the driver.
Teams are allowed to break a curfew two times over the course of a season, but in this case Haas has received special dispensation and its overnight work will not count towards the US outfit's limit.
The stewards said they "consider that the circumstances causing the crash of car eight were entirely and clearly beyond the control of the driver and the competitor (and any other driver or competitor) and consider them as 'force majeure'."
Gallery: The beautiful wives and girlfriends of F1 drivers
Keep up to date with all the F1 news via Facebook and Twitter