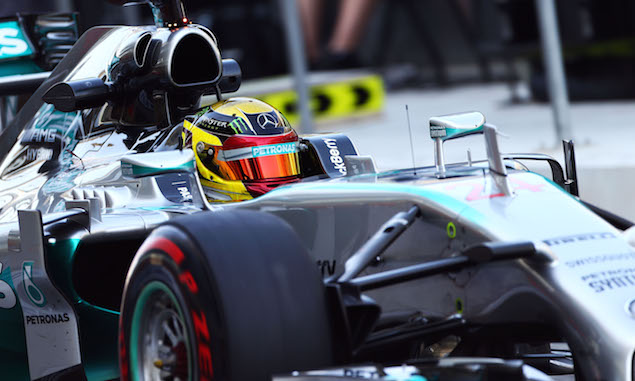 Toto Wolff says Mercedes will be watching reserve driver Pascal Wehrlein closely as he gets more track time in an F1 car this week.
Wehrlein will drive for Force India on two days of the second test at the Circuit de Catalunya in Barcelona, with the team running its 2014 car as the VJM08 is not yet ready. This week will mark Wehrlein's second test in an F1 car after an impressive debut in Abu Dhabi at the end of last season, and Mercedes executive director Wolff says the team will be keen to see how its young driver progresses.
"This is a great opportunity for Pascal to develop his Formula One knowledge with our friends at Force India and shows the good working relationship within the Mercedes-Benz family," Wolff said. "Pascal impressed us with his approach to the Abu Dhabi test last year and I am sure his feedback will be useful to Force India also.
"It is also a valuable opportunity for him to work with another team and gain more experience. This is an important year for Pascal with his primary programme in the DTM, and also these tests to build his F1 experience. We will be following his progress on both sides with great interest."
Wehrlein will drive on Thursday and Sunday during the second test, with Force India race drivers Sergio Perez and Nico Hulkenberg driving on Friday and Saturday.
Click here to see the full gallery of Force India's 2015 livery launch
Keep up to date with all the F1 news via Facebook and Twitter