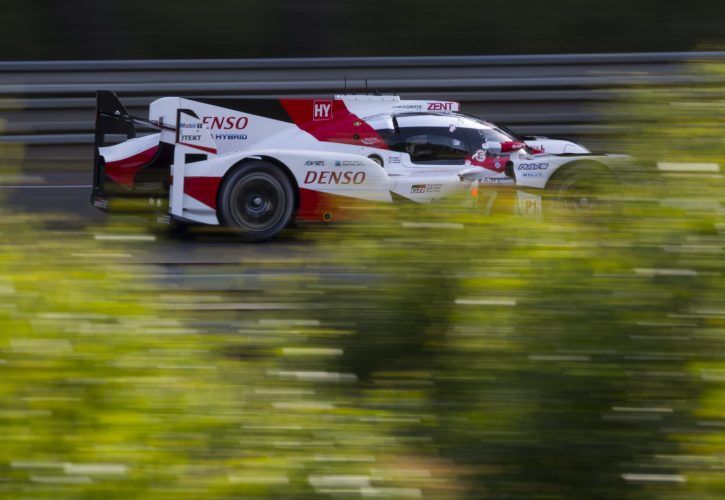 Unsurprisingly, Toyota confirmed it would remain the World Endurance Championship's main contender in LMP1 next year.
After Porsche's retreat from the series, there had initially been doubts about the Japanese manufacturer's sustained involvement, but at last night's season awards ceremony in Bahrain, Toyota Gazoo Racing's Team president, Hisatake Murata, confirmed its commitment to the WEC.
Toyota won five races this season, including the final three races of the 2017 campaign.
Victory at the coveted Le Mans 24 Hours was once again snatched by arch-rival Porsche however, a defeat which likely fueled Toyota's decision to extend its involvement in the WEC.
Obviously, it will line up at Le Mans next year as the grand favourite, and perhaps armed with the talent of one Fernando Alonso who tested for the team yesterday in Bahrain.
Gallery: The beautiful wives and girlfriends of F1 drivers
Keep up to date with all the F1 news via Facebook and Twitter