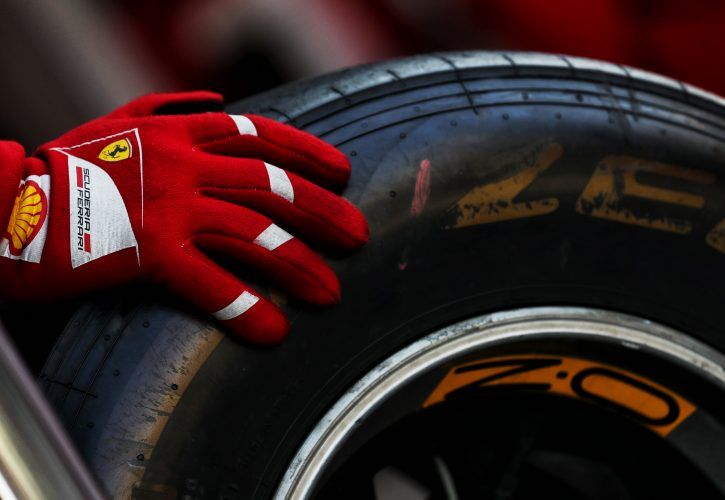 Pirelli F1 boss Mario Isola believes it will take teams until the midseason to fully understand the company's 2018 tyres.
Formula 1's exclusive tyre supplier has expanded its range of compounds this season, increasing its selection from five to seven tyres as it added the Superhard rubber at one end of the spectrum and the Hypersoft at the other.
Overall, Pirelli has gone one step softer in a bid to boost performance while increasing strategy options, with teams likely to move away from one-stop races.
The early part of the season could be marked by a few surprising scenarios however as everyone deals with the new rubber, which Isola believes won't be fully understood until the season reaches the half-way point.
"I am sure there are some details we do not know because the compounds are more or less all new, except for the medium. That is the soft coming from last year," explained the Pirelli manager last week in Barcelona.
"We already designed the soft, supersoft, ultrasoft and the hypersoft is completely new. We had a test last year in Abu Dhabi, we had a test here but you cannot say that you know any detail of any compound with two tests."
The Italian manufacturer's Hypersoft tyre has been nominated for Montreal, in June, at which point the teams' knowledge of the pink-rimmed tyre won't yet be extensive.
Indeed even Pirelli will require more data on its softest compound to know where to allocate it further down the road.
"The hyper soft is a compound that we need to understand where we use it," said Isola.
"Also it was very important to confirm the delta lap time here because in Abu Dhabi we had completely different conditions, different circuit layout and different circuit roughness.
"So we have to understand and collect more data. I think that we start to really know the compounds by mid-season, not before. Before mid-season the learning process is quite a step in curve."
Gallery: The beautiful wives and girlfriends of F1 drivers
Keep up to date with all the F1 news via Facebook and Twitter