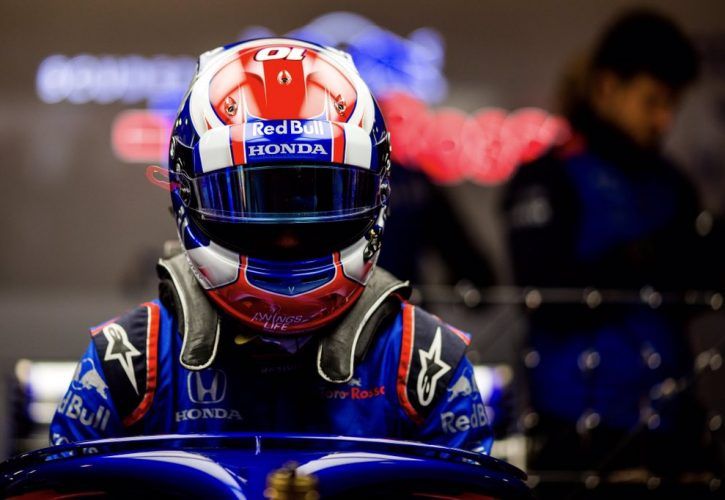 It was a difficult afternoon in Albert Park for Toro Rosso with Pierre Gasly retiring early in the race and Brendon Hartly spending the entire afternoon at the tail-end of the field.
Gasly actually enjoyed a good launch off the grid moving up a few spots before a power unit issue took hold, eventually stopping the Frenchman after 13 laps.
"It wasn't a great start to the season for me. After Turn 12 the engine just switched off, it came back on again but I was really slow and I couldn't upshift," explained Gasly.
"For sure I'm not going to lie it's a pain in the ass to have it. But that's how it is and everyone will try to make it as close as possible for the next races.
"I think the regulation is tough for everyone. Testing went so well with no issues at all, it was looking very good. [It's] just a shame to face it now. I would rather have it [happen] at the last day of testing and come here with no issues."
While no one is forecasting a return of Honda's old demons, grid penalties will likely kick in at some point suggests Gasly.
"For sure it's not going to be easy, it means probably at some point we'll have penalties, but I don't really want to think about it now I want to think about the next race and have a good race weekend.
"I think everyone in the team is disappointed to have an issue but we need to look at the positives and learn from the negatives to come back stronger in Bahrain."
The engine problem was traced to an MGU-H failure, which came as a relative surprise to the team give Honda's flawless reliability in pre-season testing.
"It is disappointing that Pierre Gasly had to retire on lap 15 with an MGU-H problem," said Honda's Toyoharu Tanabe.
"We now have to investigate the precise cause and then we have a few days of hard work to ensure we do not have a repeat of the problem at the next race."
Hartley's race was impacted at the outset when he flat-spotted his tyres while braking for the first corner at the start. The mishap forced him in to the pits early, after which he lingered on his own at the back of the pack. A puncture on lap 20 followed by a damaged floor capped any hope of recovering.
"It wasn't a great race for me today, I locked the brakes into Turn 1 at the start and flat-spotted the tyres, so I had no choice but to pit because it was probably the biggest flat spot I've ever had," said the Kiwi.
"Then on the second stint I had a puncture, so it was game over from that point onwards and I think I had a little bit of damage on the rear from that, so I was driving around by myself all day.
"It was always going to be tough to get into the points today."
Gallery: The beautiful wives and girlfriends of F1 drivers
Keep up to date with all the F1 news via Facebook and Twitter