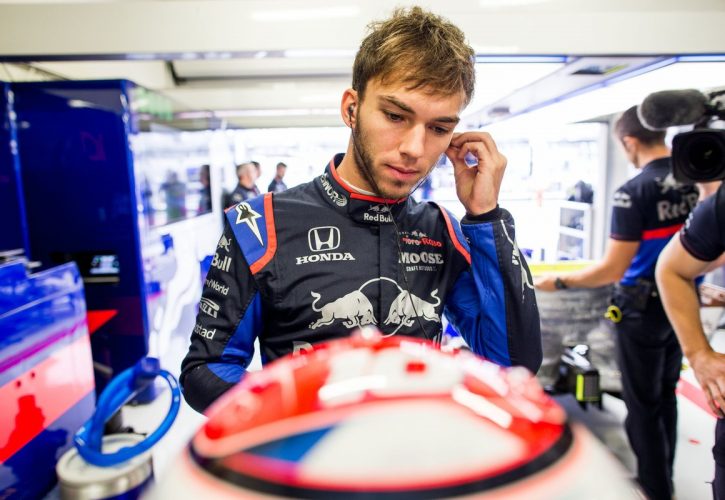 Pierre Gasly is still smarting about the way he was dropped from Red Bull over the summer and demoted back to the junior Toro Rosso squad.
The Frenchman completed just 12 races for Red Bull in 2019 before team principal Christian Horner and motorsports consultant Dr Helmut Marko concluded that he wasn't making the grade set by team mate Max Verstappen.
Fearing that Gasly's variable performance was costing Red Bull any hopes of success in the constructors standings, the management made the decision to swap Gasly with Alexander Albon between the Hungary and Belgium Grands Prix.
Although there had been persistent mid-season rumours that his seat at Red Bull was on the line, it was nonetheless a big shock to Gasly who believed that he had been been given firm assurances by Marko and the team.
"Helmut promised me things, especially about changes to the car," he told L'Equipe this week. "He told me that I was going to stay until Abu Dhabi.
"Some promises have not been kept. I was disappointed with all that," he admitted. "When I received the call that told me this news, I was upset because I found this decision unfair.
"I was also frustrated with those six months with Red Bull. Partly because I was only at 80 per cent of my potential, but also because I had not been given the means to do better.
"But in F1 I know that it's not just performance that counts," Gasly continued. "F1 is a ruthless world, where there is sometimes a lot of money and politics involved.
"It would be naïve not to take into consideration everything involved in such decisions," he said, adding that he wasn't able to give full details of what had happened. "There are some things that must stay between the team and me.
"I prefer to focus on myself. There are some things I could have done differently too, I'm aware of that," he acknowledged. "But I'm only 23 years old."
Gasly said that the experience had given him the motivation to come back better, work harder, and prove himself all over again where it really mattered.
Sure enough his form improved significantly with his return to the small team where he made his F1 debut in 2017, and he went on to claim a breakthrough maiden podium in Brazil.
"I decided to turn this frustration into positive energy, to rebound," Gasly explained. "Everyone in their lives is at a certain point in time, and what matters to me is staying positive and moving forward.
"Rather than talk too much - especially in the press - I just said that my answer would be on the track. I wanted to prove with my results that the speed was still there.
"I have the ambition to be world champion one day so I'm looking ahead. Everything I have experienced and lived through this year will serve as a lesson."
Gallery: The beautiful wives and girlfriends of F1 drivers
Keep up to date with all the F1 news via Facebook and Twitter