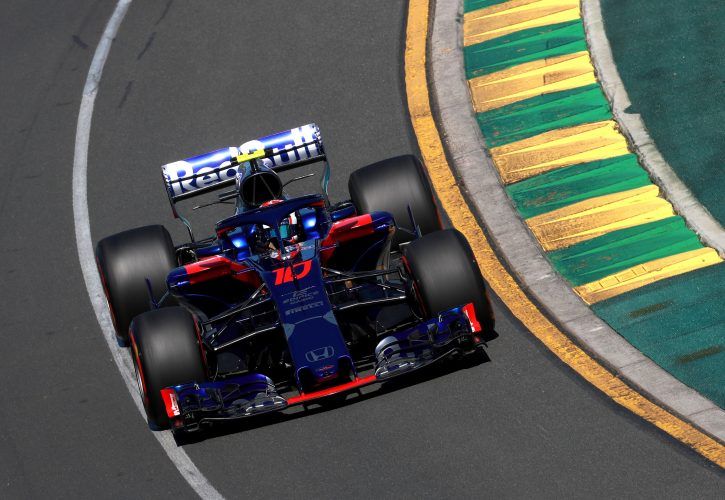 Honda will conduct an investigation into the MGU-H failure which hit Toro Rosso's Pierre Gasly in last Sunday's Australian Grand Prix.
The component failed after just 15 laps as the Frenchman was attempting to move up the order following his low P20 position on the grid.
"It wasn't a great start to the season for me," said Gasly.
"After Turn 12 the engine just switched off, it came back on again but I was really slow and I couldn't upshift.
"For sure I'm not going to lie it's a pain in the ass to have it. But that's how it is and everyone will try to make it as close as possible for the next races."
Honda will undertake a thorough analysis of the MGU-H component back at its Sakura base in Japan.
"We saw some unusual data on the telemetry which is related to the MGU-H," Honda's F1 tech boss Toyoharu Tanabe told RACER.
"So we stopped the car and now we will investigate the details of the data and also the part itself and think about what we can do for the next race.
"We're not sure if the part itself is badly damaged. We need to investigate to see if it can be used again."
The incident came as a surprise to Honda's engineers after the engine's trouble-free performance in pre-season testing in Barcelona where the Japanese manufacturer clearly demonstrated its progress over the winter following the persistent reliability issues which had dogged its relationship with McLaren in 2017.
"During pre-season we had no trouble in that area, so this is the first time. So during the off-season we evaluated mileage for the three power units for this season.
"It wasn't perfect mileage because using three power units means more than 5000 kilometers.
"From the mileage we've accumulated we'd had no problem so far, which means we didn't expect trouble or any unusual data on the telemetry at the first race event."
Gallery: The beautiful wives and girlfriends of F1 drivers
Keep up to date with all the F1 news via Facebook and Twitter