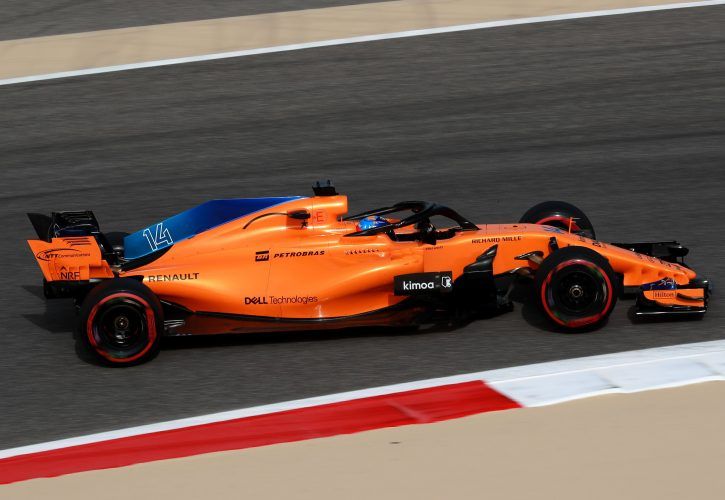 McLaren's Eric Boullier ambitions to see both Fernando Alonso and Stoffel Vandoorne target a spot in Q3 this evening but admits the mid-field battle for a spot in the top-10 will be fierce.
The Woking-based outfit was spared any major issues in Bahrain's final rehearsal before qualifying as the team continued to tweak and improve its MCL33.
McLaren's target is clear but hitting it will require shaking off a few motivated challengers, says Boullier.
"Qualifying is all-important and we're under no illusion about the strength of our competition," Boullier said.
"We saw the midfield pack is very tight, so positions can be won or lost by the smallest of margins.
"We have work to do to ensure we give ourselves the best opportunity for Sunday's race, but we will surely put up a fight here in qualifying in front of our Bahraini friends and colleagues."
Indeed, Bahrain is practically a second home race for McLaren given the prominent presence of the country's Mumtalakat Holdig Company among its shareholders.
"Our aim for qualifying is to be in Q3 – a target we missed in Australia – and we need to deliver and do a perfect lap, so that we can beat some of the cars in front of us," said Fernando Alonso.
"The weekend has started in a positive way and there's nothing in particular to worry about.
"There is a lot of analysis that we need to do concerning some of the new parts we have on our two cars, so I think we need to put everything together now and find the best compromise."
Gallery: The beautiful wives and girlfriends of F1 drivers
Keep up to date with all the F1 news via Facebook and Twitter