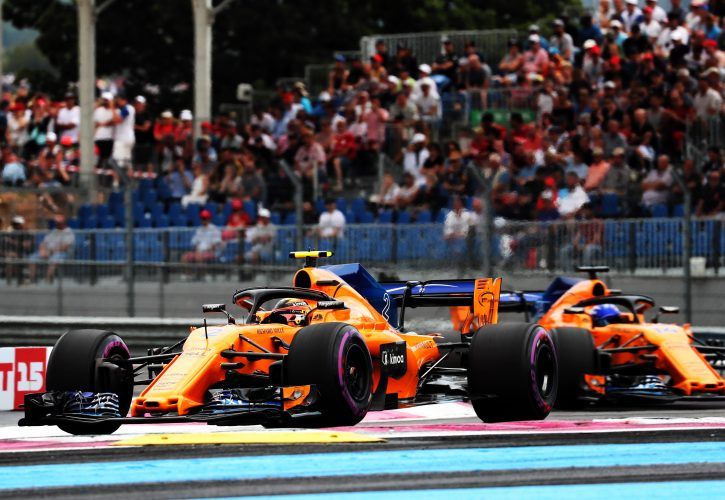 Amid reports that a revolt is brewing at Woking and following a dismal performance in qualifying, McLaren conducted a crisis meeting at Paul Ricard on Sunday.
The beleaguered team was tight-lipped on the subject however, but the entire McLaren crew did meet inside the outfit's motor home, according to Stoffel Vandoorne.
"I can't tell you exactly what was said, but there was a little word of encouragement for the whole team," the Belgian driver told his country's broadcaster RTBF.
"All the staff were there. It's difficult times for us, but everyone is pushing and we hope it gets better soon."
The team's fortunes hardly took a turn for the better yesterday however, with Fernando Alonso retiring in the closing stages of the race after an uneventful afternoon while Vandoorne brought his MCL33 home 13th.
Asked if he would prefer to stay home rather than run at the back of the field, Alonso said he was keeping his faith.
"No, I prefer to be here," insisted the Spaniard.
"I am one of 20 drivers doing the best job in the world. It's true we have not been very competitive, but we are here working, doing something, trying," he told Spanish media.
"It's true we were very, very bad, but I'm seventh or eighth in the championship so I must be doing something."
The two-time world champion is still looking at his glass as half-full, and supporting McLaren's efforts to extricate itself from the doldrums.
"I trust the team," he said.
"We were very uncompetitive this weekend, but I know that new things are coming for the next races."
Gallery: The beautiful wives and girlfriends of F1 drivers
Keep up to date with all the F1 news via Facebook and Twitter