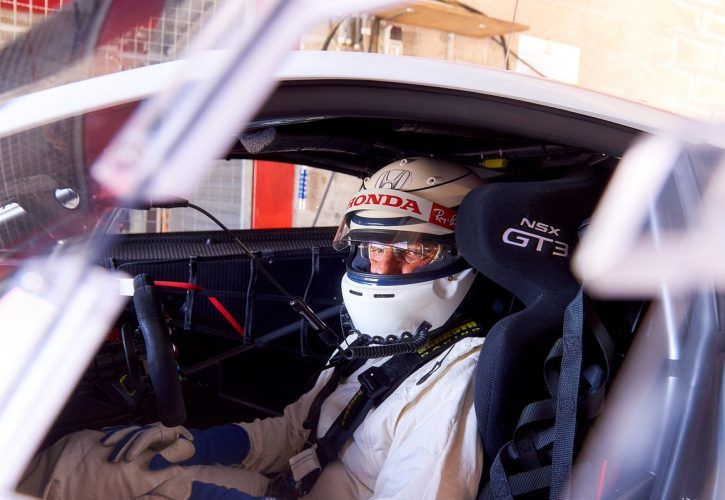 Six-time Grand Prix winner Riccardo Patrese will be returning to active duty next week when he races in the 2018 Spa 24 Hours.
The 64-year-old Italian, whose career in F1 spanned 16 years and included wins with Brabham and Williams, has succumbed to a temptation from Honda Racing and will share a Honda NSX GT3 at Spa with another familiar F1 name: Loic Depailler, the 44-year-old son of Grand Prix winner Patrick Depailler.
The pair will be joined at the classic endurance event by Bertrand Baguette and Esteban Guerrieri.
Patrese, whose racing credentials also include great success in sports car racing in the 1980s with Lancia, says he is more than happy to exit his leisurely retreat for a one-off with Honda at the prestigious Spa event, having sampled his mount recently at the Ardennes track.
"Spa-Francorchamps has been one of my favourite circuits for a long, long time," Patrese said.
"I thought I'd raced there for the last time 25 years ago, so when I was given the opportunity to join Castrol Honda Racing and drive such an exciting car as the NSX GT3, I couldn't say no.
"The car handles very well and is nice to drive in the high-speed sections as well as the slower corners.
"I haven't had too much seat time in the car yet so I'm re-learning things every time I complete another lap, but I'm excited about the race the car and to work again with a team and breathe in the atmosphere of a race."
Gallery: The beautiful wives and girlfriends of F1 drivers
Keep up to date with all the F1 news via Facebook and Twitter