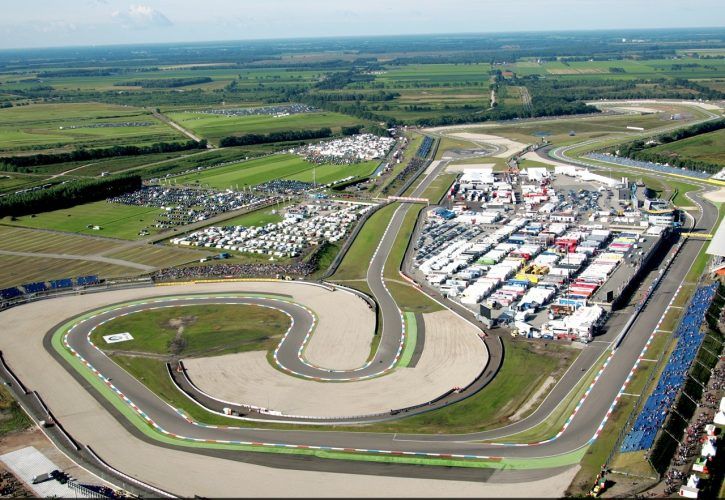 A possible return of Grand Prix racing to Holland is once being discussed, with Formula 1 officials set to visit the Assen circuit in the next few weeks?
According to Motorsport.com, Lee van Dam, who heads the Dutch GP foundation, held productive talks at Hockenheim last weekend with Liberty Media executives.
"We had a good meeting", van Dam told Motorsport.com.
"It was all very positive. In two or three weeks' time they will come to Assen to take a look at the track."
F1 race director Charlie Whiting paid Assen a visit earlier this year and deemed the track a suitable venue to host an F1 Grand Prix with only minor track and infrastructure modifications required.
"Whiting visited the TT Circuit on behalf of the FIA, and now FOM is going to look whether Assen can be a suitable place for Formula 1," said van Dam.
"They will soon send their technical people, who will take a look at the whole picture: the track and the facilities."
Van Dam believes F1's recognition of Assen's plans and its acceptance to visit the site bodes well for the future.
"We don't have any certainty, but if they don't see something in the whole thing, they wouldn't bother to come over", he explained.
"They also could have said to us: we don't see it happening in the Netherlands and we don't see it happening in Assen. But that wasn't the case.
"Now we hope to be able to take the next step, of course. Hopefully it works out. We are feeling good about it."
The Netherlands last hosted a Grand Prix in 1985 at Zandvoort, the country's historical Formula 1 venue.
Gallery: The beautiful wives and girlfriends of F1 drivers
Keep up to date with all the F1 news via Facebook and Twitter