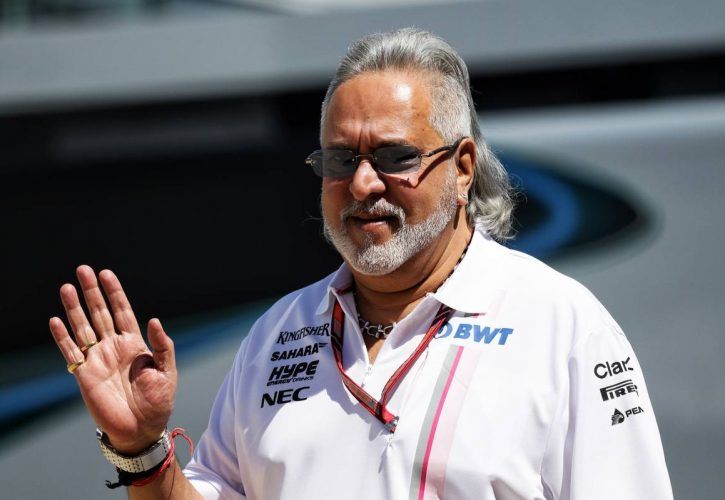 Force India's Bob Fernley says the team's co-owner Vijay Mallya is 'devastated' after losing control of the team, but insists that going forward, the billionaire will act in the best interests of the Silverstone-based outfit.
Force India was placed into administration last Friday following legal proceedings initiated by Sergio Perez, and with the support of fellow creditors Mercedes and sponsor BWT.
Speaking to Reuters Alan Baldwin in Hungary, deputy team principal Bob Fernley offered some insight on Mallya's role in the short term.
"He will be able to discuss directly with the administrator the future of the team and Vijay is certainly not going to get in the way of making sure the team is fully supported.
"That's not his way of doing things. The team means a huge amount to him and he's devastated with the situation as it is at the moment.
"But as the major creditor he hopefully can make sure it is in the right hands going forward to go on to better things."
While Perez said he had acted on the demand of several Force India employees and with the aim of saving some 400 jobs associated with the team.
But the Mexican driver also explained that his swift legal move was a necessity to protect the team from a wind-up procedure that, had it gone ahead, would have immediately wiped out Force India.
Fernley nuanced Perez's claim however, insisting it was not a fair representation of last week's events.
"The winding-up order that was due to be heard, HMRC [Her Majesty's Revenue and Customs] were dismissing that because all the money had been paid," he said.
According to Fernley, Mallya was hard at work trying to find a solution to enable Force India continue as a going concern. Perez's initiative came as a total surprise to the Indian tycoon.
"I know absolutely categorically that Vijay had some very sensible solutions to everything to be able to maintain the team going forward. This process obviously affected those," he said.
"All I know is that from our point of view it was an unexpected move. And Vijay certainly wasn't expecting it."
Gallery: The beautiful wives and girlfriends of F1 drivers
Keep up to date with all the F1 news via Facebook and Twitter