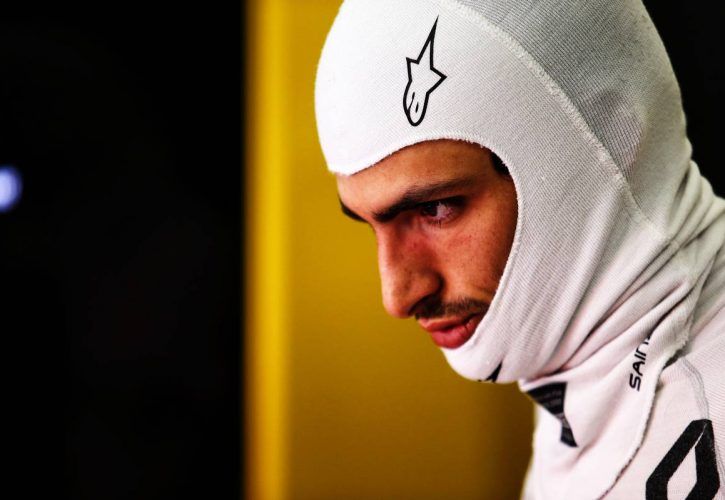 Future F1 retiree Fernando Alonso has no doubts his countryman Carlos Sainz is cut out for the job of leading McLaren in 2019.
Following Daniel Ricciardo's unexpected move from Red Bull Racing to Renault, Sainz was initially expected to replace the Aussie at the Milton Keynes squad for 2019.
Ultimately however, the Spaniard switched his allegiance to McLaren where he will be replacing Alonso, his mentor and childhood hero. And no one is happier with the outcome than the two-time world champion himself.
"Carlos has everything he needs to lead a project like McLaren that we hope will continue to improve by the end of the year," said Alonso, speaking at Silverstone over the weekend.
"The problems with the car have been identified for some months now even though many of the solutions cannot be applied now because the 2018 design is done.
"But I think in 2019 it could look completely different. I think it could be a better year and Carlos has the experience and ability to lead such a project," he continued.
"He is still young and has not been in F1 for many years, but he still has enough experience from Toro Rosso and Renault. That mix could work very well for McLaren."
Sainz will be looking to finish his season on a high with Renault, but he's already admitted that he'll be seeking advice from Alonso on his future endeavour with McLaren, and he'll be doing it as soon as this week.
"We've both been on holidays so because of that there hasn't been much of a contact," said the Spaniard, speaking on Sunday at a Renault demo day at Assen.
"But apart from that of course when it comes to Spa I will talk with him and will start having conversations with him about next year and how to approach the year.
"And for sure he will let me know the people there and all that, he will give me good contacts."
However, questioned on his future prospects, Sainz wisely refrained from making any bold predictions for 2019.
"I don't know, because I haven't been in touch with the factory yet," he said.
"I haven't been in touch with the people there. I just have been in touch with the management. Obviously the management is positive and I am very positive about the project.
"But until I get inside the project and start talking with the engineers, and anything like that, I won't be able to judge that."
Gallery: The beautiful wives and girlfriends of F1 drivers
Keep up to date with all the F1 news via Facebook and Twitter