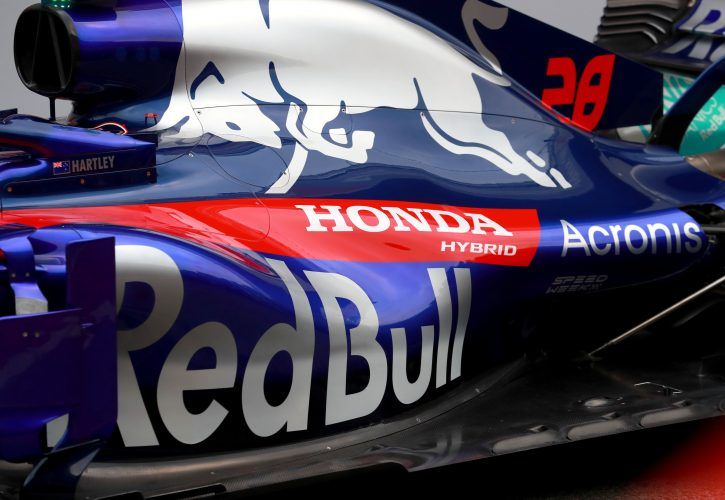 A disappointing outing for Toro Rosso last weekend in Singapore has left the team seeking urgent solutions in time for the next race.
A new Honda engine is due to be rolled out in Sochi, although that will probably mean drivers Pierre Gasly and Brendon Hartley will be hit by grid penalties as a result.
On the upside, it means that they should benefit from better grid positions at Honda's home Japanese Grand Prix the following week.
The team hasn't had a significant power unit upgrade since Austria, and Hartley confirms this has begun to harm their competitiveness in the midfield.
"We haven't had an update for a long time, it seems like the other teams have improved a bit more than us," said the Kimi.
"The last update we brought, which was Austria, didn't bring us much performance," he admitted. "That was a long time ago, so we are definitely craving another.
"There's one from Honda and from Toro Rosso on the cards coming soon."
The failure of Honda's Spec-2 upgrade to deliver a big power breakthrough had clearly been something of a concern to the team.
"I think no one is hiding the fact the update didn't work in Austria," Hartley conceded.
"It kind of asked a few questions for the ongoing development and they are working really hard to resolve that," he said. "We haven't been pointing the finger at Honda regardless.
"There's been a lot of changes over the winter months with Honda and new staff and aerodynamics," he continued. "I think we are going to be reaping the benefits later in the season.
The situation at Faenza is being carefully monitored by Red Bull boss Christian Horner. The senior team is to switch to Honda power in 2019 after 12 seasons with Renault.
According to reports in Italy, Honda engines are currently providing only 930hp, compared to 950hp for Renault and over a thousand for both Mercedes and Ferrari.
"They are pushing hard, we have confidence in what we see," Horner insisted.
"The investment that we see going into the programme, the quality of personnel that are involved, things are very much moving in the right direction.
"Only time will tell, but I think you'll inevitably see more changes this year which is all part of the development process for 2019 and beyond."
Gallery: The beautiful wives and girlfriends of F1 drivers
Keep up to date with all the F1 news via Facebook and Twitter