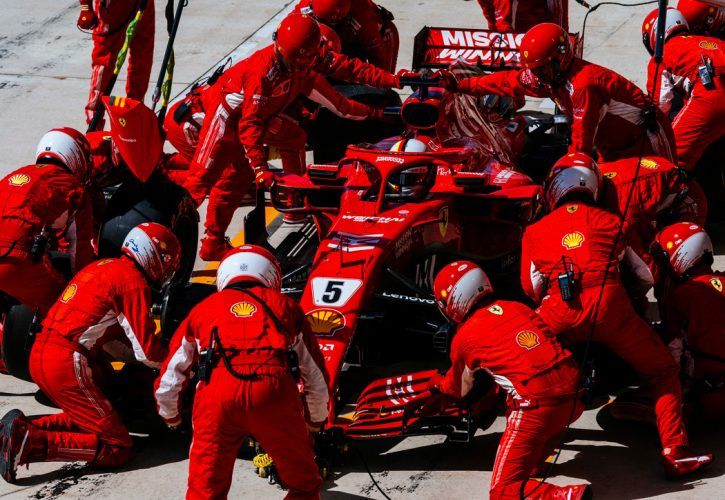 Maurizio Arrivabene believes there are areas in which Ferrari is superior to Mercedes, but the Scuderia boss also recognizes one major weakness which his team needs to overcome.
For the second year running, Ferrari and Sebastian Vettel squandered their title chances against Mercedes and Lewis Hamilton in the final stretch of the championship.
Looking back on the current campaign and the events that unfolded since the end of the summer, Arrivabene believes Ferrari was perhaps a victim of its own fears as it broke down under Mercedes' pressure.
"There are areas where we are superior, others where they are," the Italian said in Monza last weekend at the Ferrari Finali Mondiale event.
"But I think we still lack the habit of winning.
"For them to have a 1-2 is almost ordinary. For us it is still an exceptional event. We must be more aware of our means, and not be afraid of winning.
"In tennis they call it 'il braccino': the fear of winning that comes when you are close to the goal. We must trust ourselves, and make the victory a good habit."
Among the lessons learnt by the Scuderia and himself this year, Arrivabene noted that resorting to the blame game in the wake of a mishap or error was a losing proposition, regardless who may have been at fault.
"There was a moment [in 2018] when we were a phenomena, then a phase in which the finger was pointed at the driver, and finally followed by a period where the car was the target," he explained.
"In the end we understood even more that we win and we lose all together. There were mistakes from Vettel and to a lesser extent from the team, but the lesson we have understood is that you do not need to point the finger at someone.
"There is a manager of the racing team and it's me. I got angry once (in Suzuka - following the team's tyre blunder in qualifying), but I think that once in three and a half years we can accept.
"When things go wrong I'm here, and I've always said it. But when it's all right, my satisfaction is to go under the podium, sing the anthem, and applaud," he added.
"Once, maybe I will also get on the podium, but there is a long list of people who deserve to go there before me."
Gallery: The beautiful wives and girlfriends of F1 drivers
Keep up to date with all the F1 news via Facebook and Twitter