Haas' Kevin Magnussen reckons that Jenson Button was the best overall team mate he ever had in F1, but the Dane believes Romain Grosjean surpasses the Brit in terms of pure speed.
Magnussen spent a full season alongside Button during his maiden year in Formula 1 with McLaren in 2014, the rookie being comfortably outscored by the 2009 world champion 126 points to 55.
"If you look at the whole package - human, chemistry, lap times and so on - Jenson is the best teammate I've had," Magnussen told BT. "But there is no doubt that Romain is faster than Jenson.
"On one lap, Romain is exceptionally fast when it all goes well for him."
Indeed, that fact us supported by Grosjean's superior track record in qualifying in 2018
"It would have meant more to me if I had won it," said the Dane.
"Perhaps it means something if the big teams are looking at you, but I'm not advertising myself like that."
Last year, Grosjean endured a troubled start to his campaign with Haas, his efforts often undermined by mistakes. Over the summer, the Frenchman eventually put his head down and bridged the performance gap with his team mate.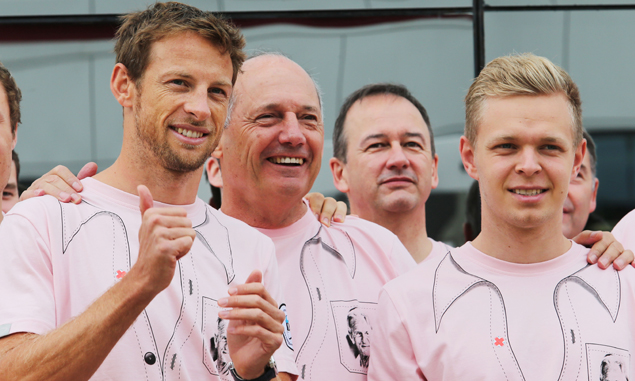 "Romain came back after a difficult period and it might have seemed like I took a step backwards," said Magnussen. "But that was not the case. He had just returned to his highest level.
"It is clear that with the update, Romain got a car that suited him very well. Overall it was better, but unlike Romain I could drive the old one too.
"In fact I have a hard time understanding that it made such a big difference to Romain."
Gallery: The beautiful wives and girlfriends of F1 drivers
Keep up to date with all the F1 news via Facebook and Twitter