Scuderia team boss Mattia Binotto hailed Mick Schumacher's arrival into Ferrari's Driver Academy, describing the young driver's enrollment as having "a special emotional meaning".
The 19-year-old son of F1 legend Michael Schumacher, who won five of his record seven world championship with Ferrari, was officially announced yesterday as part of the House of Maranello's new pool of young talent.
"For someone like me who has known him from birth, there's no doubt that welcoming Mick into Ferrari has a special emotional meaning," said Binotto, who took the reins of the Scuderia last week.
"But we have chosen him for his talent and the human and professional qualities that have already distinguished him despite his young age."
After racing successfully in karting, Schumacher began his motorsport career in 2015, racing for a couple of years in F4 in Germany and in Italy.
His formative year in the European Formula 3 series in 2017 was followed by a second campaign in the category in 2018 during which the young hopeful duly won the championship with the Ferrari-affiliated Prema outfit.
This year, Schumacher steps up to the FIA Formula 2 Series with Prema, but it's likely he'll be handed a test outing with Ferrari at one of Formula 1's in-season tests.
If so, it would mark the first time a Schumacher would find himself at the wheel of a Ferrari since his father's run in an F2007 at Mugello in 2009, when the great German contemplated a return to racing to replace the injured Felipe Massa.
Schumacher could also be handed a test session with Ferrari-powered team Sauber or Haas.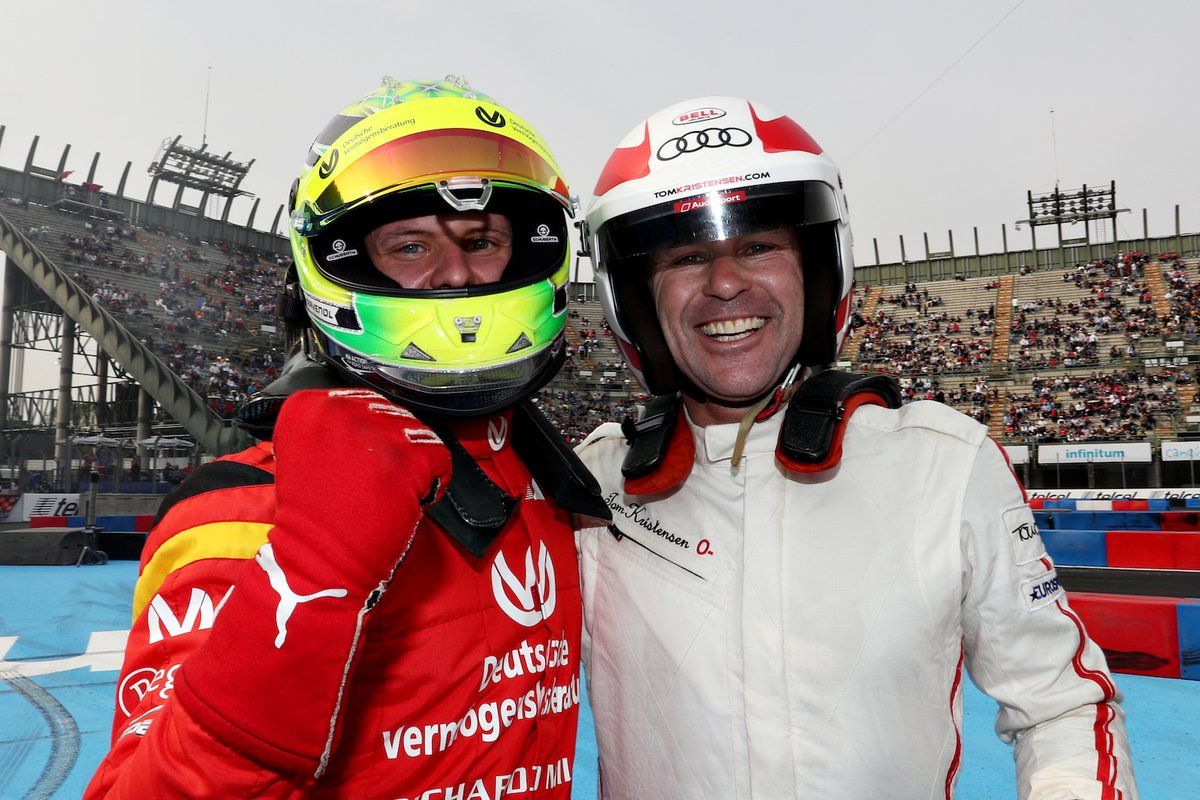 This weekend, Mick Schumacher is competing at the annual Race of Champions event which takes place this year at the Autodrome Hermanos Rodriguez in Mexico City.
Schumacher was paired with Sebastian Vettel for the Nations Cup segment of the event on Saturday, and raced against Tom Kristensen in a thrilling Team Germany- Team Nordic final which the reigning European F3 champion lost to the nine times Le Mans winner after a fierce battle.
The four-time world champion and Ferrari driver who won previous additions of the ROC with Michael Schumacher admitted to have been impressed by his young team mate's skills in Mexico.
"Most of all it's obviously very special to have teamed up with Mick today," Vettel said.
"I remember my first Race Of Champions appearance and looking up to Michael. We all know it would be more special to have Michael here to witness Mick's performance today, but I'm sure he would be proud of his son.
"Mick and I can be proud of what we did today," added the German.
"It would have been great to go home with the trophy but it's never easy to get all the way through the Race Of Champions, and we did well."
Gallery: The beautiful wives and girlfriends of F1 drivers
Keep up to date with all the F1 news via Facebook and Twitter