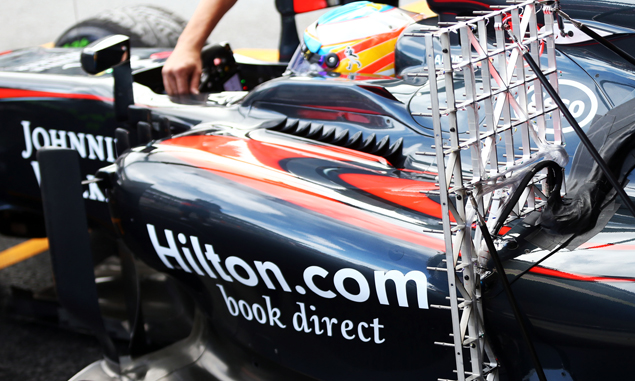 Fernando Alonso is adamant McLaren-Honda is still making progress "in every area", though the Spaniard labels these improvements "small".
Alonso nearly suffered a no-show on race day at Mexico because of a faulty MGU-H, and retired his MP4-30 at the end of the first lap. Perhaps even more worrying for the double world champion and team-mate Jenson Button was the fact that both remained quite off the pace despite using an upgraded power unit.
"We knew Mexico would be tough, and many of Interlagos' characteristics are similar, with its steep sections and long straights," Alonso said in the McLaren-Honda's Brazilian Grand Prix preview. "However, the circuit is incredible to drive and always a lot of fun, so I'm looking forward to the weekend.
"We are still seeing progress in our pace and small improvements in every area race by race, so we know it's important to keep our heads down and keep pushing towards the end of the season.
"Every race counts and the more we can learn and gather data at every track, the more information we will have at our disposal over the winter and for the development of our package."
Since his return to Woking, Alonso has generally put a brave face on his heart-wrenching 2015 campaign. However, the past couple of months have seen the 34-year-old vent his frustration on several occasions.
Alonso complained about what he described as "a GP2 engine" during Honda's home race in Japan, and joked in Mexico that he would need "500 laps" to charge his battery given the Japanese manufacturer's ERS deployment woes.
The ex-Ferrari start even admitted that he and his team wanted the current season to end in order to start anew in 2016.
Click here for an exclusive Q&A with Jolyon Palmer
Use the red tabs on either side of the screen to scroll through more Formula One news and features
Click here for the F1 drivers' girlfriends gallery
Keep up to date with all the F1 news via Facebook and Twitter