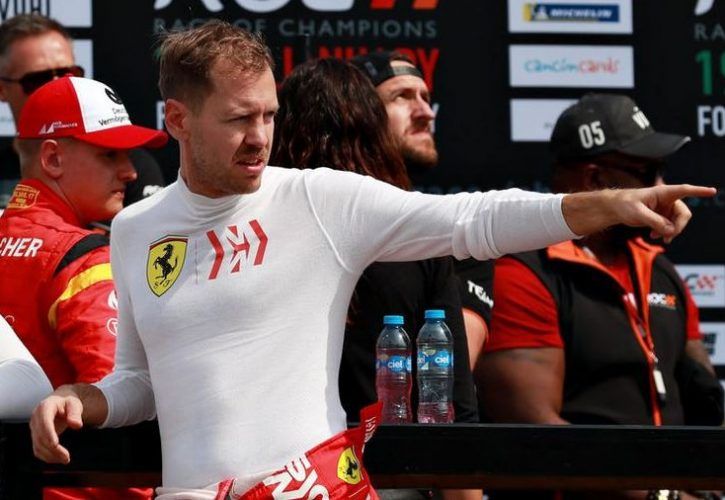 Sebastian Vettel says Ferrari will have its fate in its hands this year, insisting the Scuderia has "got the ingredients" to finally bring the F1 world title back to Maranello.
Ferrari kick-started its year with a major management change, with technical director Mattia Binotto replacing Maurizio Arrivabene at the helm of the Scuderia.
Equipped with a car that often appeared to have the upper hand over its Mercedes counter-part in 2018, Ferrari failed to bring it home last season following a series of team and driver mistakes that allowed the German outfit and Lewis Hamilton to prevail.
Speaking at this weekend's Race of Champion in Mexico City, Vettel insisted that Ferrari will once again be well armed this season, saying "it's down to us to do the job".
"It's difficult to say at this time of year," added Vettel.
"Everybody's still in the dark, we're waiting for the cars to come and then get a feel and we'll see in the first race.
"But looking forward, it'll be a big challenge, what we want to achieve I think is clear. In terms of support I think here also there were a lot of Ferrari fans so we're not lacking in terms of support."
Before returning to F1's fray, Vettel enjoyed his race weekend in Mexico City, winning the ROC Nations Cup with Mick Schumacher on Saturday before mixing it up with a diverse set of colleagues on Sunday.
"It's a fun event and I think we've had fun and it's great to be here," he said after witnessing the victory in the grand finale of Mexican rally champion Benito Guerra.
"At the end I think only one can win so I think all the rest of us, we are in a way disappointed, but that's the name of the game.
"I think it was a fun competition, I would have liked to go a bit further, to drive a bit more, but sometimes it's like this.
"Nevertheless it's been a great day, a great two days with a great crowd coming today and good support. I think we all enjoyed it."
Gallery: The beautiful wives and girlfriends of F1 drivers
Keep up to date with all the F1 news via Facebook and Twitter