The world of motorsport is mourning the sudden loss of Charly Lamm, the legendary Schnitzer BMW team boss, who has died at the age of 63.
The great German team manager's passing comes just two months after Lamm's retirement from racing and the family team which he guided to so many touring car and sportscar wins.
Lamm's trademark organizational skills and attention to detail elevated the outfit founded by his half brothers Josef and Herbert Schnitzer to one of the most prolific racing teams in the history of motorsport.
Multiple successful campaigns masterminded by Lamm were enjoyed by Schnitzer and BMW in the European Touring Car Championship in the early 80s, and were followed later by equally successful onslaughts in the DTM series and in various national touring championships.
But Lamm's biggest pride was Schnitzer's management of BMW's victorious efforts at Le Mans in 1999 with the manufacturer's V12 LMR prototype.
Lamm's final win at the helm of Schnitzer came in the GT World Cup at Macau last November, after which he aspired to embark on a "calmer life" away from the racing arena.
On multiple occasions, Lamm was solicited by Formula 1, and indeed that is where he should have put his exceptional skills to work, but the German always opted to stay away from Grand Prix racing.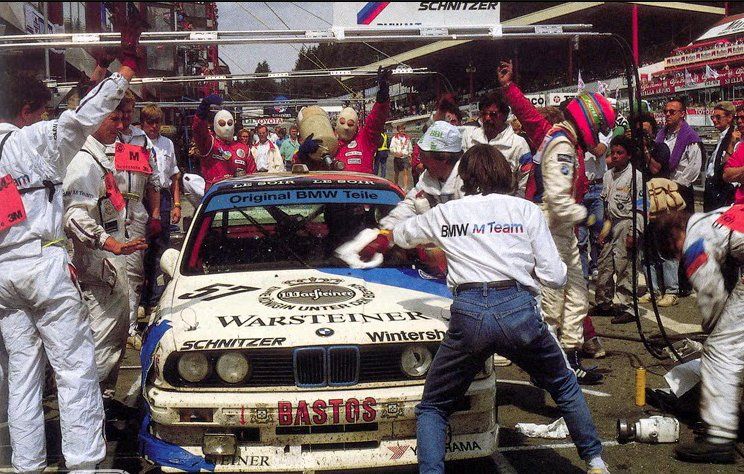 As the chief operator of Schnitzer in touring cars, Lamm's orchestrations of pitstops were an awesome sight akin to watching a conductor direct a philharmonic ensemble with astounding precision.
"I cannot consider myself a sportsman – the drivers are the athletes – but I try to give them the tools to go fast. This was what lifted my passion for the sport and what I could do for a very long time," Lamm said last year after retiring from the sport.
"I have to see if I can get away from the drug of motor racing or if I come back as a tourist."
RIP Charly Lamm 1956 - 2019
Gallery: The beautiful wives and girlfriends of F1 drivers
Keep up to date with all the F1 news via Facebook and Twitter