Lewis Hamilton's dream of trading places with MotoGP star Valentino Rossi might finally be close to coming true this year.
"100 per cent I'm going to ride one, I'm building up to it," Hamilton told motogp.com this weekend.
The five-time F1 champion said he needed a bit more time getting used to riding on a top-class bike first, however.
"I need more days, firstly because I've only had two-and-a-half kind of days on the track, but eventually I'd love to try a MotoGP bike. That's the dream."
Hamilton is well known for his love of two-wheeled motorsport, and has been in the paddock and pits at this weekend's Qatar MotoGP season opener as a special guest of major Mercedes partner Petronas.
"I watch it every weekend it's on," he revealed. "Even when I'm on a Grand Prix weekend, I'm jumping out of my meetings before and after qualifying so I can watch the qualifying here."
Hamilton has previously acknowledged seven-time motorcycling champion Valentino Rossi - widely hailed as the 'greatest of all time' in the sport - as one of his heroes and inspirations. However there's never been a free moment to organise a play date between the pair that would enable them to try out each other's rides.
But both men are personally sponsored by energy drinks company Monster, which is now also taking over as title sponsor for Rossi's Yamaha team in this year's championship, it seems that the momentum behind the Freaky Friday proposal is gaining traction.
"This possibility has been under consideration for years," a non-plussed Yamaha spokesmen said when asked about the prospect this weekend. "But we have not been able to realise it.
"We'll see what happens this time," he added. "There's still nothing firm - far from it."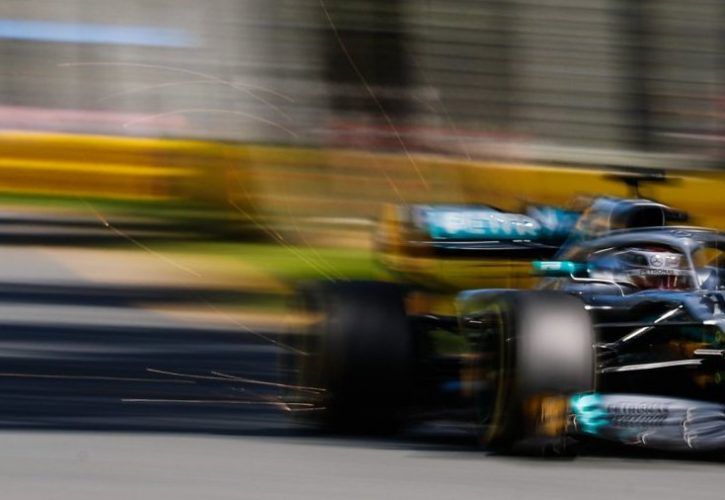 Last year Hamilton went a little faster than he was probably supposed to on a World Superbike-spec R1 motorcycle during a session at Jerez alongside Yamaha factory riders Sam Lowes and Michael van der Mark.
However, neither Yamaha nor Mercedes will want to put their star assets at any unnecessary risk during an active championship campaign, so the earliest any such seat swap between Hamilton and Rossi is likely to take place is in December.
Rumours suggest that it could take place at Yas Marina Circuit immediately after the Abu Dhabi Grand Prix, when their contracts will be less prohibitive about risky recreational activities.
Rossi's former Yamaha team mate Jorge Lorenzo previously got the chance to drive a Mercedes F1 car at Silverstone in 2016. However the Spanish rider has since changed sponsors to Red Bull, and also moved to the Honda works squad for 2019.
Gallery: The beautiful wives and girlfriends of F1 drivers
Keep up to date with all the F1 news via Facebook and Twitter