Ferrari's performance in Bahrain and the straightline speed of its SF90 is generating intrigue once again among the Scuderia's rivals.
Ferrari's Charles Leclerc and Sebastian Vettel locked out the front row in Sakhir, and while race day didn't fulfill the Italian outfit's expectations, the SF90's superiority was unequivocal.
Ferrari's rivals have noted the remarkable straightline speed of the Scuderia's 2019 charger, although that quality only came to the forefront in Bahrain.
According to Germany's Auto Motor und Sport which analysed a GPS comparaison between teams in qualifying in Sakhir, Ferrari enjoyed a comfortable edge down the straights which can't be explained by downforce alone.
"The Ferrari engine suddenly has the same bang as last year," said Adrian Newey, quoted by AMUS.
Indeed, in 2018 it was believed that Ferrari's power unit held a significant advantage last year, thanks to a complex twin-battery system that led to intrigue in the paddock and some thorough monitoring by the FIA.
However, according to Mercedes, Ferrari's engine performance is even better than what it was last year.
"Last year they beat us in the acceleration phase," said a Merc engineer.
"At top speed we were the same, but now they are faster on the straights from start to finish.
"With us, the speed on the straight flattens off at a certain point, because the MGU-K no longer delivers power.
"Ferrari's power is always on. The MGU-K just does not turn off. It looks like they have advantages from the combustion engine and the electric power."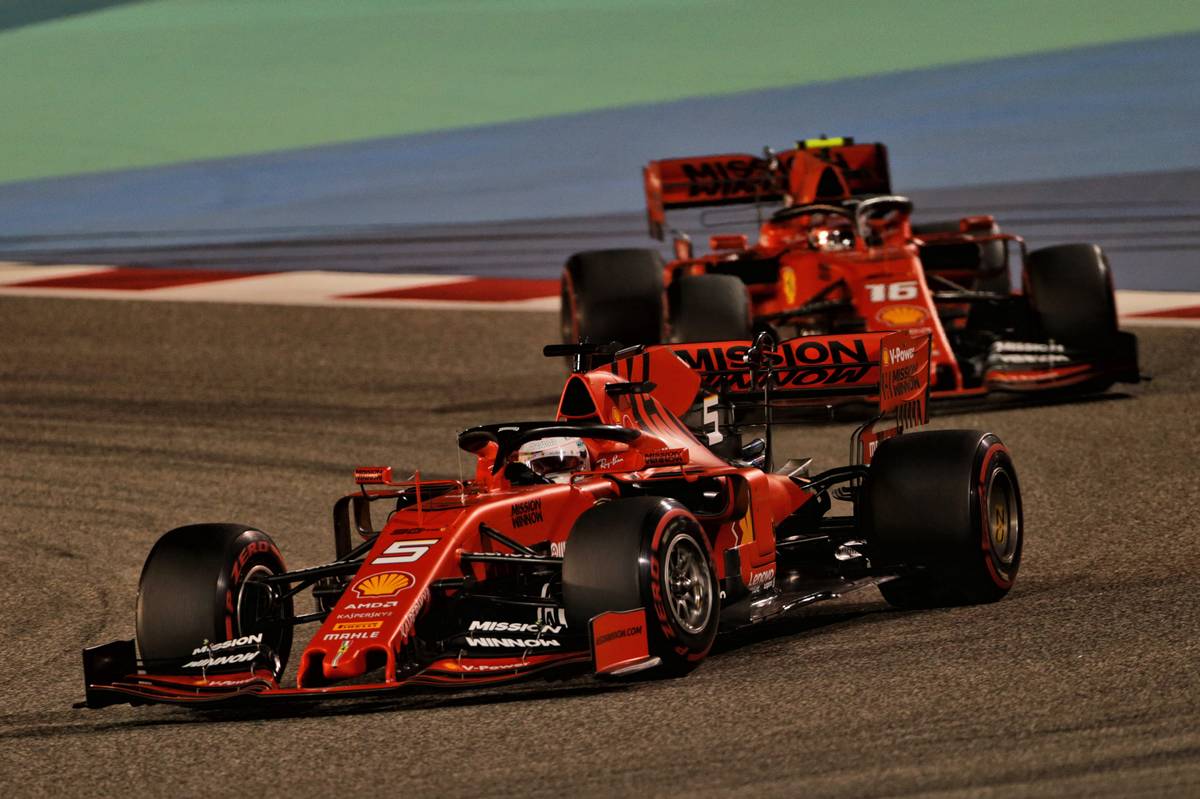 Ferrari's current edge could be as much as 40bhp according to GPS data, while the output of its engine now likely exceeds the 1000bhp milestone.
However, AMUS' Michael Schmidt astutely points out that the delta down the straights between Ferrari and its customer teams - Haas and Alfa Romeo - is such that it can't be justified by downforce alone.
Yet, FIA regulations demand that a manufacturer supply to its customers engines that are identical to its main-spec unit.
Could there be some secret brew from Shell quenching the thirst of Maranello's engine?
"The fuel from Ferrari smells like grapefruit juice," said Red Bull's Christian Horner.
Regardless of where its technical advantage resides, Ferrari's edge could draw the scrutiny once again of the FIA.
"We actually thought the FIA had plugged all the loopholes in the engine," said Newey.
It only takes one little unfilled crack…
Gallery: The beautiful wives and girlfriends of F1 drivers
Keep up to date with all the F1 news via Facebook and Twitter