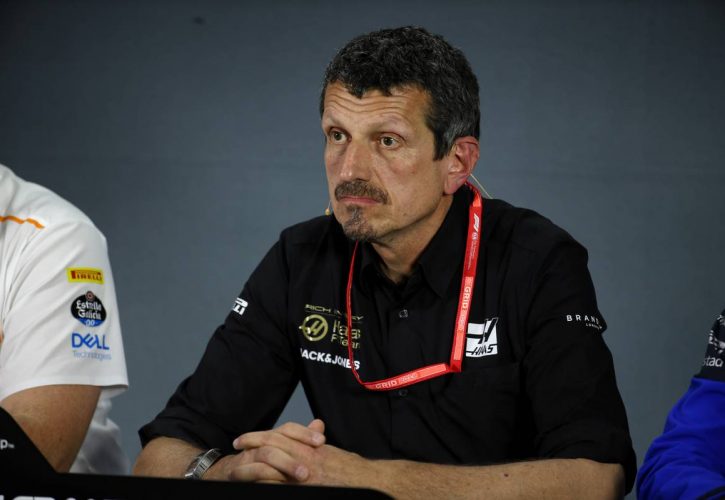 Haas boss Guenther Steiner says Formula 1's stewards are repeatedly making wrong calls because they reign "supreme" and aren't learning from their mistakes.
In Bahrain, Romain Grosjean was booted out of the top-ten in qualifying after impeding McLaren's Lando Norris.
However, the Frenchman was also handed a penalty point for his blocking maneuver, a decision that drew Steiner's ire which was revived the following day when the stewards labeled a first lap clash between Grosjean and Racing Point's Lance Stroll a mere 'racing incident'.
"It was clear at the apex and the other one [Stroll] just understeered into him," said Steiner
"In the end the stewards - our best friends - decided not to do anything.
"I sleep at night because I have a clear conscience. Maybe the stewards are awake because their conscience isn't good. I'm pretty good with my conscience with what I did."
The always outspoken Steiner says he has frequently vented his frustrations to the stewards and encouraged them to be more attentive to the arguments expressed by all involved parties.
"I tell them things that maybe they don't want to hear but if they do wrong and they have to get better, you need to listen," he insisted.
"Therefore, they keep making mistakes because they never listen, because they think they are supreme."
In Bahrain, drivers and stewards came together for a healthy discussion on the adoption of a more lenient "let them race" policy related to on-track incidents.
Although he has found himself more often than not on the receiving end of the stewards' law, Grosjean actually warned against excessive leniency with regard to penalties.
"I don't think we want to go crazy, but I think if it's not intentional and you go for an overtaking manoeuvre and you lock up and you touch, then it's not the end of the world," explained the Frenchman.
"If you do a 'Grosjean at Spa 2012' or a 'Hulkenberg at Spa last year' – OK, it's not intentional, but it's got big consequences so it's got to be penalised. Same as Perez in Singapore [in 2018].
"But on lap one if you brake a bit late, or what I had in Austin with Charles Leclerc, I felt sorry I spun him, but his race was already dead because he had damage on the front wing and the floor, so I think the consequences were not that bad.
"[That was] a racing incident. His race was compromised, so what do we do? I think we should just say, 'well, it's lap one, everyone wants a position'.
"But we don't want Formula E, because I think Formula E has gone a bit too far. But [in F1] if you touch someone your car is broken anyway."
Gallery: The beautiful wives and girlfriends of F1 drivers
Keep up to date with all the F1 news via Facebook and Twitter