Mercedes team boss Toto Wolff believes Ferrari's decision in China to swap the running order of its drivers early in the race may have set a risky precedent.
Ferrari's Charles Leclerc overtook team mate Sebastian Vettel at the start of the race in Shanghai but was ordered to yield to the faster German after ten laps, to give Vettel an opportunity to bridge the gap with the front-running Mercedes duo of Lewis Hamilton and Valtteri Bottas.
Vettel failed to catch up with the Silver Arrows cars while Leclerc, as a result of letting his team mate through, eventually fell into the clutches of Red Bull's Max Verstappen and lost a position to the Dutchman during the race's first pit stop rotations.
Wolff said he understood the motivation behind the Ferrari pit wall's decision to swap its drivers, but insisted the call had perhaps set a precedent for the Scuderia.
"That's a tricky situation of course, because you would like to have the quicker car hunting down your opponents," Wolff said.
"Sebastian said that he had the quicker car at that stage, so they reverted the order. I can understand that somehow.
"Nevertheless, once you start doing these things, it becomes very complicated, because you start to set a precedent and you're opening up a can of worms, and then you might have to call every single race that the car is behind would say 'I can go quicker'."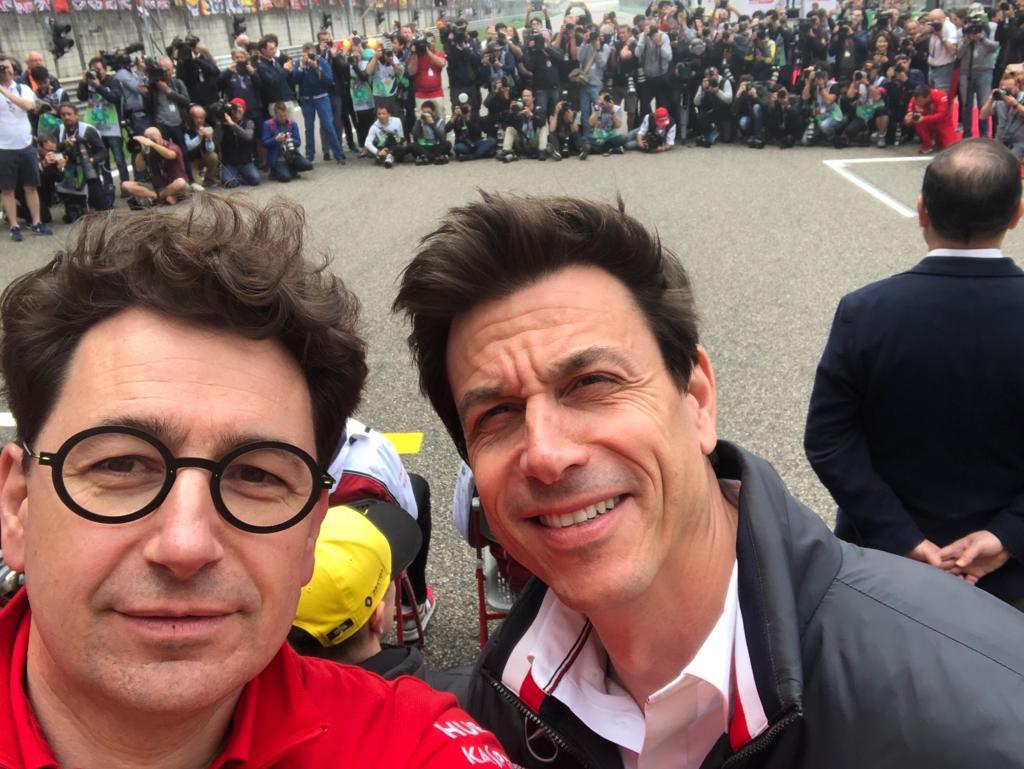 Alluding to Mercedes' own past tactical calls involving Hamilton and Nico Rosberg, or Hamilton and Bottas, Wolff said the decisions were sometimes inevitable for a team running two fast drivers.
"It's not an easy situation. We have been there with Nico and Lewis, and we have been there with Valtteri and Lewis as well," added Wolff.
"We had a situation today where they were pushing each other very hard, taking a risk of potentially not finishing the race.
"So it's not a Ferrari problem alone. Every team has that issue if you have two alpha drivers."
Gallery: The beautiful wives and girlfriends of F1 drivers
Keep up to date with all the F1 news via Facebook and Twitter