Sky F1's Martin Brundle fears Ferrari's use of team orders to the detriment of Charles Leclerc could harm the Monegasque's credibility and relegate him to a mere support role.
Leclerc gained an edge over Scuderia team mate Sebastian Vettel at the start of Sunday's Chinese Grand Prix only to be ordered to yield to the German by the Ferrari pit wall after ten laps.
The 21-year-old resentfully complied with the team order, but the lost time eventually allowed Red Bull's Max Verstappen to undercut Leclerc and finish fourth.
With Leclerc's pace very much on a par with Vettel's speed so far this season, Ferrari should tread carefully when it comes to team orders and Leclerc insists Brundle.
"A general perception was that Vettel and his set up was the faster Ferrari in Shanghai, and so when he ended up in the slipstream of Leclerc in the sister car, with the Mercs pulling away up front, the team had to do something about it," said the former F1 river in his post-race Sky Sports column.
"They ordered Leclerc to let him through which of course is humiliating and frustrating for the young Monegasque, and especially galling after car reliability robbed him of a glorious victory two weeks earlier.
"They mustn't harm his credibility and paint him as a support act, that's damaging psychologically and reputation wise, and isn't easy to reverse."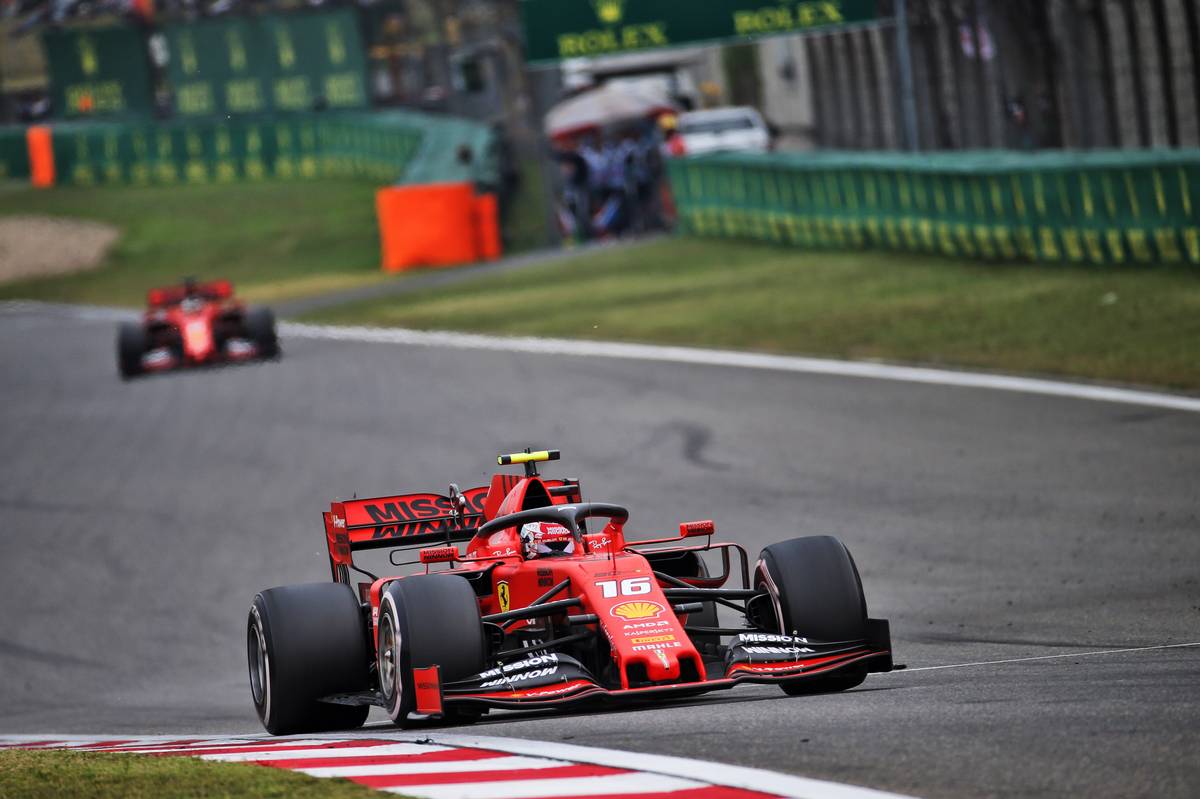 While the Scuderia seeks to keep the situation between its drivers in check, Brundle believes undue use of team orders, and a defiant attitude on the part of Leclerc, could lead to more problems than solutions for the Italian outfit.
"Ferrari have been remarkably open and frank about how they will handle team orders this season, with a bias towards the more experienced Vettel if required," added Brundle.
"This was presumably to avoid some of the mistakes and dramas in recent years which created significant criticism and pressure.
"But it won't diffuse or solve the problem because Leclerc is every bit the match for Vettel and he's his own man despite his tender years."
Gallery: The beautiful wives and girlfriends of F1 drivers
Keep up to date with all the F1 news via Facebook and Twitter