Mercedes boss Toto Wolff says his team will need to steer clear of trouble to achieve a good result next weekend in Baku when it tackles the venue's  uncompromising and challenging circuit.
Mercedes heads to Azerbaijan with a trio of one-two finishes under its belt, with Valtteri Bottas winning in Melbourne and Lewis Hamilton adding two victories to his outstanding track record in Bahrain and China.
Wolff is all too aware however that the hat-trick was achieved despite the Silver Arrows squad not having the fastest car but performing flawlessly.
"Three 1-2s in the first three races represent a fantastic start to the season," said Wolff in the German outfit's Azerbaijan Grand Prix preview.
"We were able to maximise our opportunities, although we didn't always have the fastest car.
"The team has done a very good job and performed strongly in every department, the double-stacked pit stop in Shanghai is just one visible example of many that are happening every week at all levels of the team. But we know that we need to keep pushing.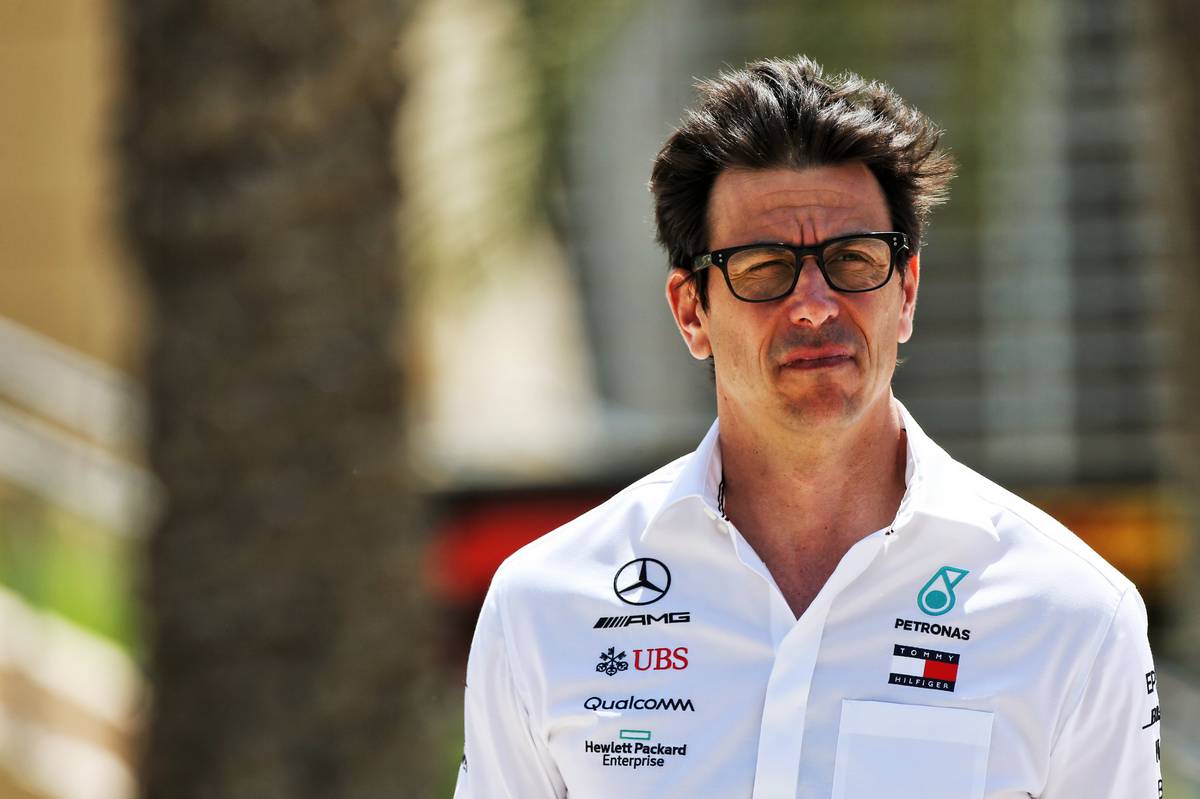 "The next stop will take us to Azerbaijan where we've seen some very entertaining races in recent years and I'm sure that this year will be no different."
Wolff points to Baku's specific layout, with its blend of long straights and twisty corners that challenges aero settings, and to the event's reputation for generating drama as the aspects most likely to determine Sunday's outcome.
"The layout of the track presents unique challenges and it will be interesting to see which team will find the best compromise to deal with the mixture of long straights and slow corners," added the Austrian.
"Baku is not purely about performance, though, and staying out of trouble is also important for a good result in Azerbaijan."
Finally, Wolff predicts that Bottas will likely be a man on a mission next weekend as the Finn seeks payback for the misfortune that befell him upon his last visit to the shores of the Caspian Sea.
"Valtteri drove a strong race last year but a puncture denied him a well-deserved victory shortly before the end," said Wolff.
"He's had a good start to this season and I'm sure he will be hungry to go for the points he didn't get last year.
"Unlike last year, Lewis heads to Baku leading the Championship and will undoubtedly be looking to repeat his win from 2018."
Gallery: The beautiful wives and girlfriends of F1 drivers
Keep up to date with all the F1 news via Facebook and Twitter