Alfa Romeo team boss Frédéric Vasseur says patience is required for Antonio Giovinazzi to get up to speed with the Swiss outfit following a muted start to his 2019 campaign.
Giovinazzi's performance in the first three races of the year clearly lagged that of team mate Kimi Raikkonen, but Vasseur insists the under-performance was linked to the team, not the driver.
In China, Alfa Romeo was advised by Ferrari to install a new control electronics on its power units, an instruction the team did not follow for time constraint reasons.
Unfortunately, the decision back-fired for Giovinazzi ahead of qualifying in Shanghai when his engine suffered a CE failure that prevented him from running, putting him on the back foot for race day from the outset.
"Antonio so far couldn't show his real potential, but that's completely down to the team," explained the Frenchman.
"Some technical issues and therefore missed track time meant that he could never get comfortable and get the best out of the car, but especially in Australia in Q1 he showed how fast he is.
"Everyone just needs to be a bit patient and I'm sure he'll come around."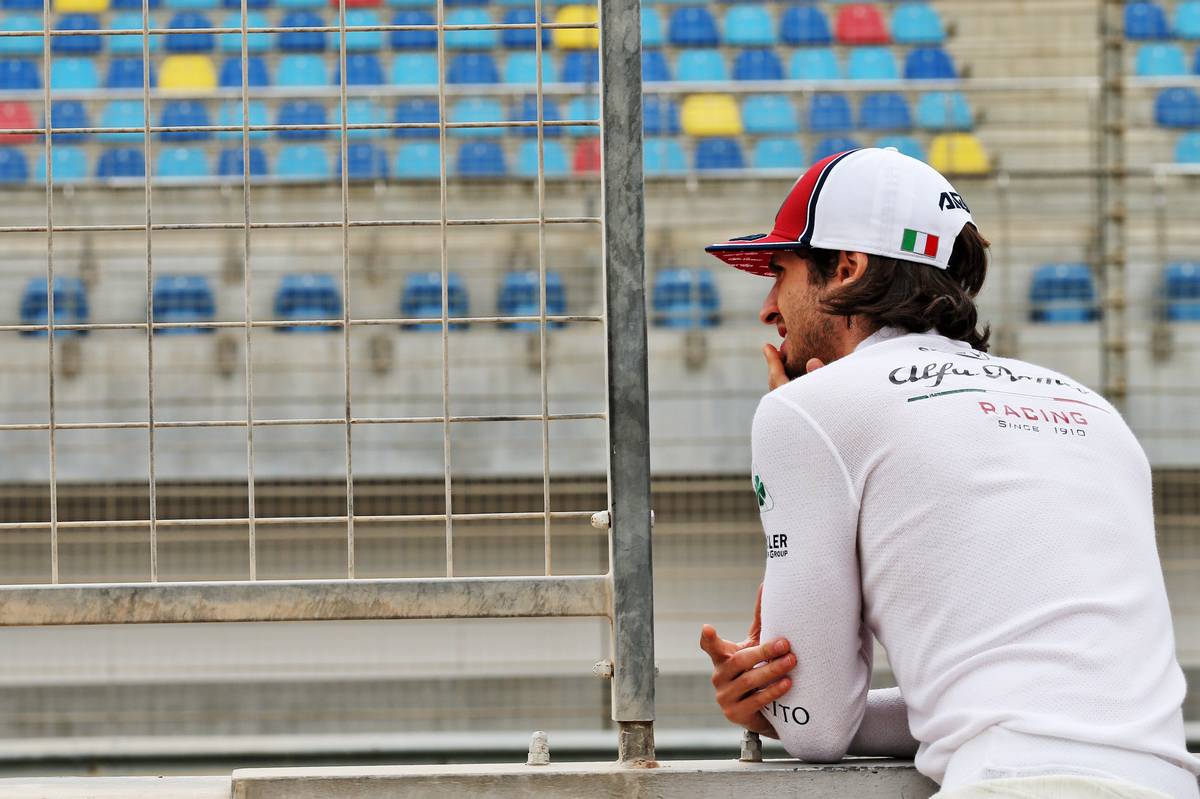 Giovinazzi's struggles notwithstanding, Alfa Romeo has managed to score points in every race so far, thanks to the always dependable Kimi Raikkonen.
"Kimi is doing a great job, his feedback to engineers is as precise as it can be and as soon as he sits in the car he gets the job done," said Vasseur, who hopes for the points-scoring trend to continue in Azerbaijan this weekend.
"Baku means crashes and safety cars and overtaking so you'll never know what to expect from the race, but our target is clear: we've put a lot of work into the development of our performance since the race in China so we want to finish in the points with both cars."
Gallery: The beautiful wives and girlfriends of F1 drivers
Keep up to date with all the F1 news via Facebook and Twitter