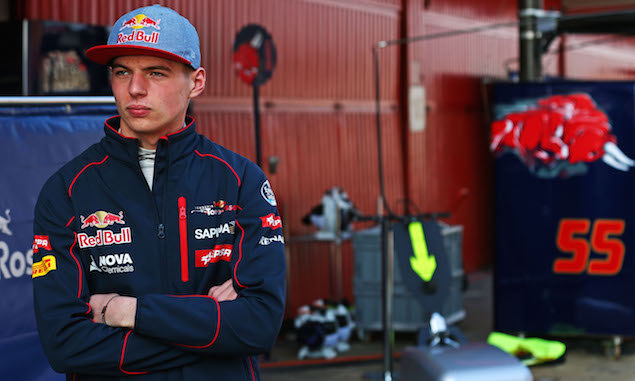 Max Verstappen says he is using pre-season testing to work out which weaknesses he needs to address ahead of his debut F1 season.
Toro Rosso has opted for an all-rookie line-up, with 17-year-old Verstappen stepping up to F1 following one year racing in F3. On the opening day of the second test at Barcelona, Verstappen completed 94 laps in the STR10 and almost managed a race distance in the afternoon session, admitting the running was good to see how his fitness holds up on a high-speed circuit.
"It is good to do so many laps in one go to see where your weaknesses are and to see where it is good," Verstappen said. "But for the moment I was feeling quite well and this track is quite hard for your neck. And I think it is good to do race simulations here."
While saying the tyres are also a focus of his attention, Verstappen says he wants to complete as much mileage as possible to be ready for his first race in Melbourne.
"For the moment we are learning in every way. It is not one particular point that is really difficult. It is just everything. You are still not 100 per cent. I have just started and it is not possible of course [to be 100 per cent]. I think in every aspect I can still improve.
"[I am] just understanding the car more and more. It is not that I think couldn't get [something working] in Jerez and it is working now. You are learning all the time and you are improving all the time."
Follow live coverage of the second test here.
Click here for the gallery from day one of the second test
Keep up to date with all the F1 news via Facebook and Twitter