The FIA Formula 2 series is to switch to 18-inch tyres in 2020, a full season ahead of the similar change that will be introduced in Formula 1 in 2021.
Preempting the change in F1 tyre regulations will enable Pirelli to gather extra data as it develops the new Grand Prix tyres. It will also position F2 as the ideal training ground for drivers looking to make the final step up to F1.
"This is a great opportunity for Formula 2 and our drivers," commented Formula 2 CEO Bruno Michel. "We are the training ground for Formula 1 and as such it is important that we race with the same type of tyres as the ones used in F1.
"I am very pleased that F2 will race with the 18-inch tyres as early as 2020, which means that the drivers who will graduate from our championship to F1 in 2021 will be able to adapt even quicker.
"This is not the first time that we have been a test bed for F1," Michel pointed out. "In the past some new elements were implemented at our level before then being applied to F1.
"The next step is an intensive development programme to ensure that everything is ready for next season, notably an upgrade kit for our 2018 cars to fit the new tyres."
Formula 2 series management and tyre manufacturers Pirelli will be working together during the 2019 season to develop the tyres through an intensive testing programme utilising a current-spec F2 single-seater.
The first shakedown took place at the Autodromo del Mugello on Wednesday.
"We are delighted to introduce 18-inch tyres to Grand Prix weekends next season," said Mario Isola, Pirelli's head of F1 and car racing.
"This move will assist us greatly as we develop a new generation of Formula 1 tyres for 2021, and also benefit next year's Formula 2 drivers themselves as they gain early experience of the future tyre size in Formula 1."
Pirelli has indicated that the 18-inch F1 tyres will be rolled out for testing in the autumn with three current teams set to take part.
"The FIA Formula 2 Championship marks the final step in young drivers' careers as they strive to achieve a place in Formula 1," contributed Stefano Domenicali, the president of FIA Single-Seater Commission.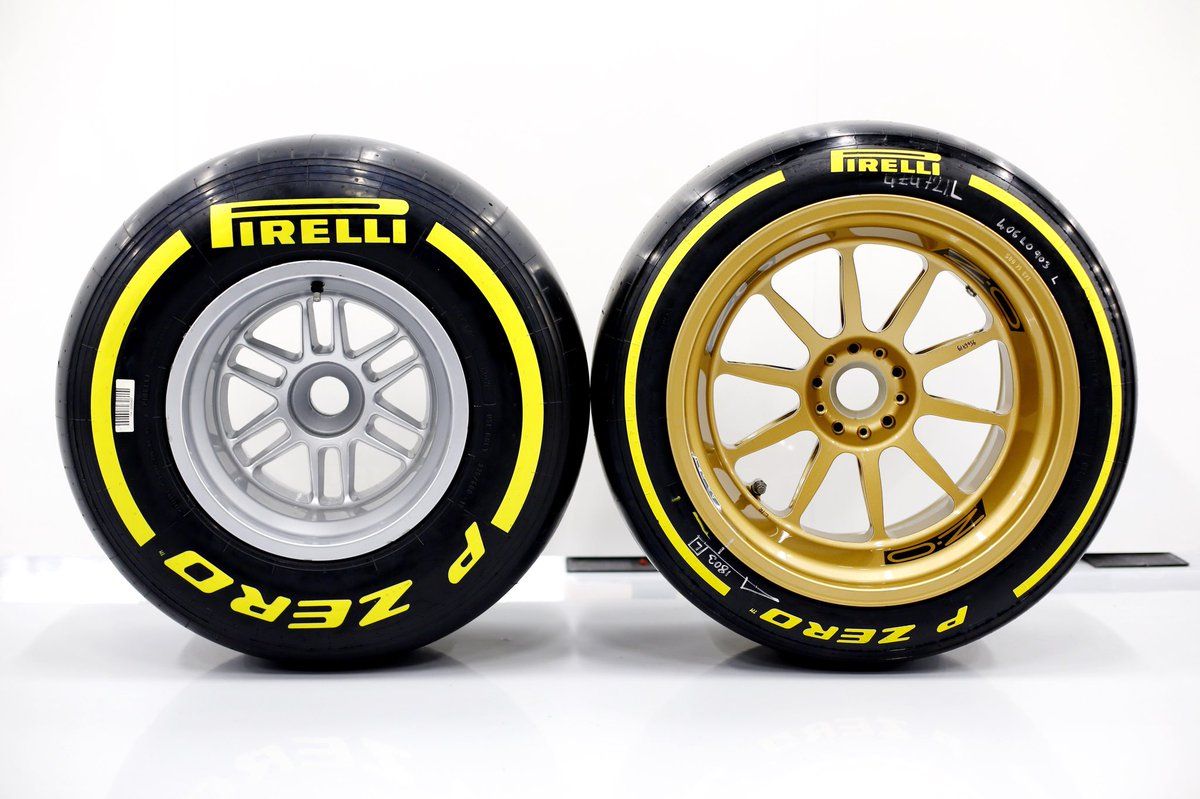 "With these plans to introduce, test and develop a new tyre profile next season ahead of its introduction into F1, we are showing that Formula 2 is not only the place to prove the top driving talent, but also the latest technologies.
"Former F2 drivers have been very impressive so far in the 2019 F1 season," Domenicali added. "The more we can make Formula 2 aligned with the technical and sporting philosophies of Formula 1 the better prepared young drivers will be to come and take on motor sport's top challenge."
Thursday's surprise announcement in Spain was also welcomed by F1 sporting director Steve Nielsen.
"This is a nice step," he said. "Formula 2 is already famous for being a driver feeder series, but now it is technology sharing.
"It is a good fit for F1. We will benefit in the future from introducing this, F2 is a good test bed, so it's a good news story for us."
Gallery: The beautiful wives and girlfriends of F1 drivers
Keep up to date with all the F1 news via Facebook and Twitter