Charles Leclerc and Sebastian Vettel believe Mercedes still has the upper hand in Montreal despite the Ferrari pair outpacing the German squad in Friday's second practice session.
Mercedes' advantage over the Scuderia's chargers in FP1 was almost a full second, with Lewis Hamilton topping the timesheet.
However, Leclerc and Vettel closed that gap and even overhauled Valtteri Bottas in FP2, but the Finn was only 0.134s adrift from the Monegasque while also running on a harder compound then both his rivals.
Hamilton's sixth-place in the afternoon session was hardly representative given the Brit's early impact with the wall that forced the reigning world champion to sit out the majority of the session.
Assessing his day and his team's performance relative to Mercedes, Vettel admitted that Ferrari's performance had been deceiving.
"We're not the fastest," he said. "I know that in terms of results, if you look at the one-lap performance it looks maybe like that today, this afternoon, but I think there's still quite a reasonable gap to Mercedes.
During FP2, the German driver could be heard complaining about his tyres, feeling at one point as if they were "melting away".
"We'll see where we end up tomorrow," he added.
"Obviously today was not the most transparent session with other people running into problems. Also, the car feels not yet the way I want it.
"Overall it was not so bad but we certainly need to improve if we want to put the car in a very good position for Sunday's race."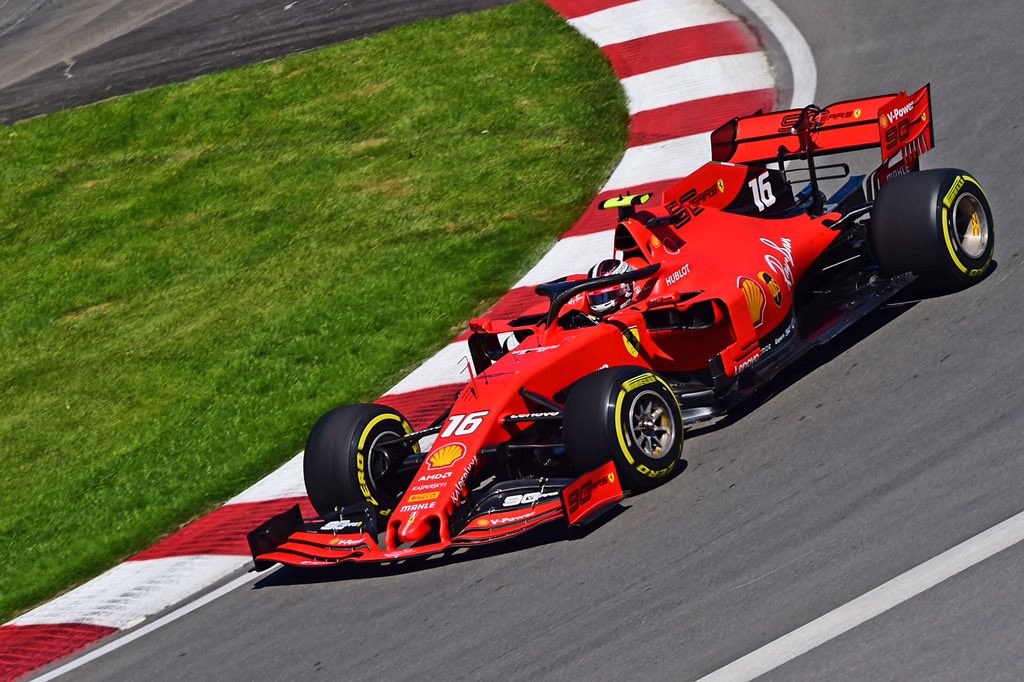 Leclerc was on the same page as his team mate, conceding that Mercedes had an edge.
"FP1 was difficult, FP2 we improved," said the 21-year-old. "But again I still expect Mercedes to be the strongest car around here.
"It's not that we were one-two [in practice] that it will be the same [in qualifying]. I still believe Mercedes is very, very strong and I expect it to be very hard to beat them in qualifying.
"We need to work very hard. We did a good step in terms of performance from FP1 to FP2, the car felt better, but we should do another step to try to challenge Mercedes tomorrow."