Brazilian president Jair Bolsonaro has reiterated his support for Rio de Janeiro's bid to host the country's Grand Prix from 2021.
On Monday, Bolsonaro met with Formula 1 CEO Chase Carey and Rio governor Wilson Witzel, and later confirmed at a media conference his eagerness to see Brazil's race change venues when Interlagos' contract with F1 expires next year.
"No one is trying to take Formula 1 away from Sao Paulo. The race will stay in Brazil, that's what counts," said Bolsonaro, quoted by Reuters.
Rio's bid involves the construction of a dedicated circuit located on the outskirts of the city that would offer a capacity for 130,000 fans compared to 60,000 for Sao Paulo's Interlagos track.
Funding for Rio's private facility has apparently been secured with construction starting in September, inciting Bolsonaro to say that there was "a 99% chance" the 2021 Brazilian Grand Prix will take place in Rio.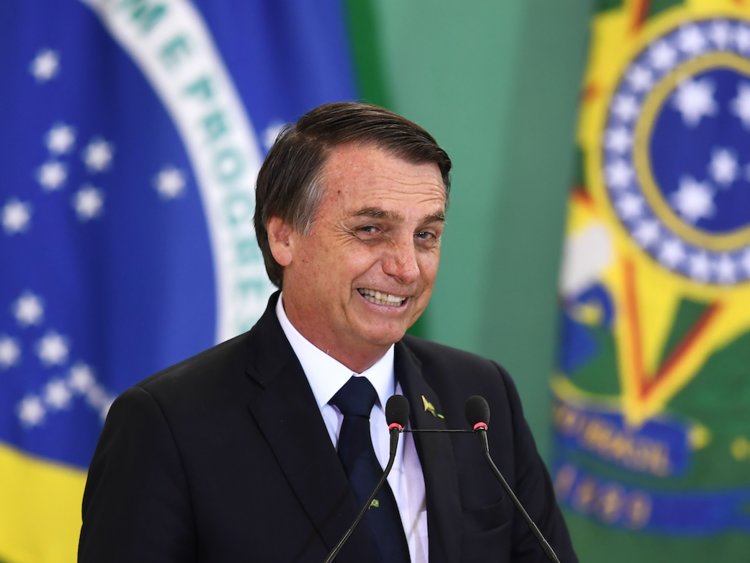 Carey was non-committal on the future of the Brazilian event, insisting F1 wants a venue providing the best spectacle for the fans and impact for the local economy.
"We are focused on finding the best opportunity for everybody for 2021 forward," he said.
"I've talked about every race being a Super Bowl. We want to make our races events that captivate the entire city and region's imagination when we're here, and we want to be in a destination city that really captures the world's imagination."
While in Brazil, F1's CEO was also expected to meet with Sao Paulo governor Joao Doria who is fighting to keep the race at Interlagos.
Doria said that that keeping the F1 race in Sao Paulo, Brazil's biggest city, "is not a personal desire but an economic issue."
Gallery: The beautiful wives and girlfriends of F1 drivers
Keep up to date with all the F1 news via Facebook and Twitter