Pierre Gasly is aware of his performance shortfall this season, yet the Frenchman does not feel under pressure with Red Bull.
Gasly was promoted this year to the senior bull outfit after a solid apprenticeship in F1 with Toro Rosso in 2018.
Racing alongside the blistering fast Max Verstappen was always going to be an arduous challenge, but the 23-year-old's deficit to the Dutchman is wider than expected and has led to speculation that Gasly could be replaced by Daniil Kvyat.
Red Bull Motorsport boss Helmut Marko denied that a switch was in the cards, but the French driver's seat appears to be getting hotter with each passing race.
"I'm the first one not happy with the performance," Gasly told Autosport ahead of this weekend's Austrian Grand Prix.
"As a racing driver, we're far from showing the potential we have and that's not pleasant. No one is happy about it and we're trying to put it all together.
"At the moment, there are things I can do better. We're not showing the potential and that's the main thing to focus on at the moment."
Gasly has invoked technical difficulties linked to his RB15 chassis to justify his under-performance, comments that prompted a full inspection by Red Bull Racing of the Frenchman's car before Austria.
But Gasly also underlined the necessity for him to adapt his driving style to his team's 2019 contender.
"I've had to change quite a bit compared to what I'd like to do but the team is trying to find a way to make the car work with my natural driving style," he added.
"There's things I can do to suit the car a bit more and I'm working on that.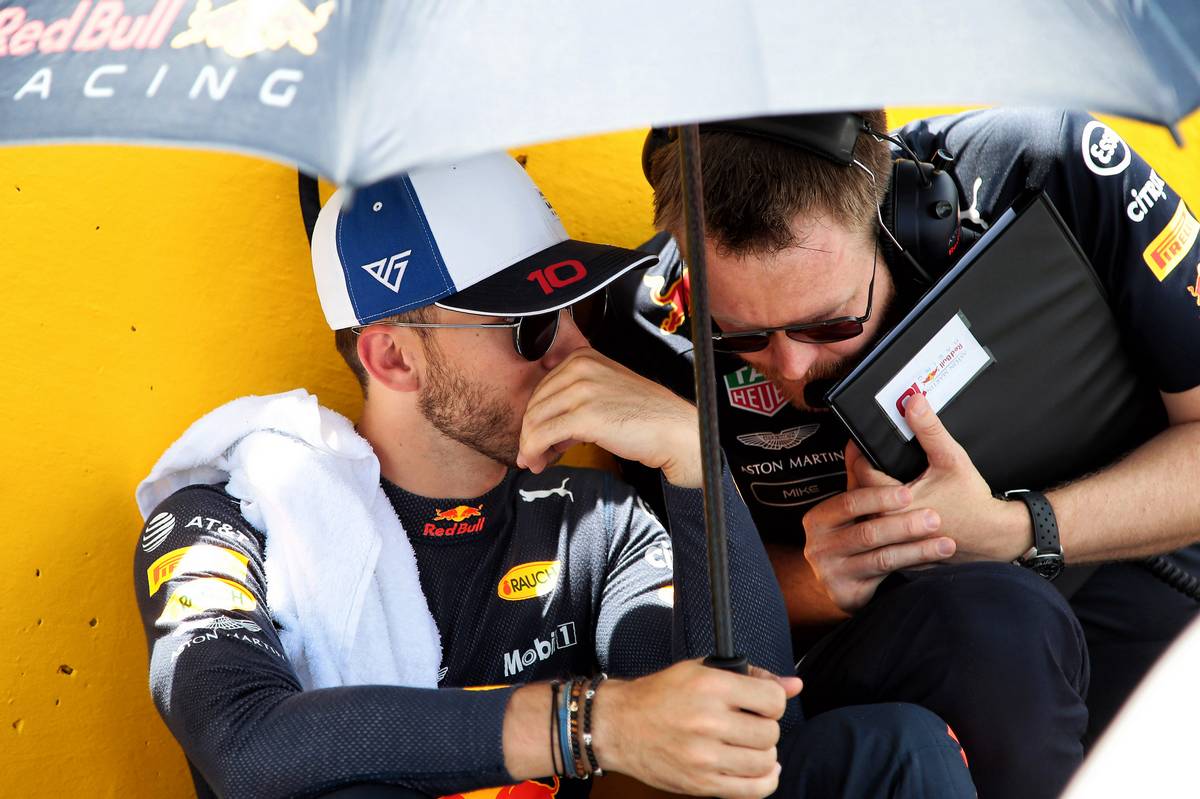 "When you're up against the best drivers in the world in the best cars in the world, you can't leave one percent on the table.
"Everything has to be perfect and, even if things are perfect, that might not be enough to be at the top.
"This is where we can do better. We know the areas we can improve. We're working towards the same goal in the same direction. Whether it improves this weekend, two, three weekends, I don't know."
Asked which areas require progress, Gasly did not provide any specifics.
"We have some ideas but things this weekend should be fine," he said.
"I'm not going into detail, but we are all working and developing to find the full potential."
Gallery: The beautiful wives and girlfriends of F1 drivers
Keep up to date with all the F1 news via Facebook and Twitter