It took a few attempts, but the FIA finally confirmed late on Saturday the provisional grid for this afternoon's Austrian Grand Prix after considering the penalties impacting several drivers.
It was initially believed that Lewis Hamilton, who qualified second but was hit with a three-spot demotion for impeding Alfa Romeo's Kimi Raikkonen, would start from fifth, just behind McLaren's Lando Norris.
However, because of Kevin Magnussen's own grid drop from P5 to P10, the Mercedes driver will line up fourth, with Norris right behind in fifth.
Overall, six drivers - Hamilton, Magnussen, Hulkenberg, Albon, Russell and Sainz - are penalized in Austria, either for on-track transgressions or engine component changes.
In its first provisional grid draft, the FIA mistakenly mixed up the order at the rear, placing Alex Albon last.
But as the Toro Rosso driver set a faster time in qualifying than Sainz, he will launch his race from P19, with the McLaren driver P20.
As Autosport's Adam Cooper pointed out on Twitter, Charles Leclerc and Haas' Romain Grosjean are the only drivers that will start their race in the actual position they achieved in qualifying.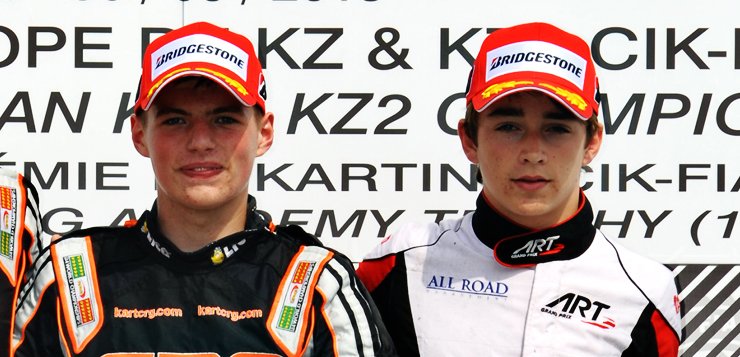 Furthermore, the biggest gainers on the grid after factoring in the changes are Sergio Perez, Lance Stroll and Robert Kubica who are all three spots ahead of where they qualified.
Finally, a remarkable statistic has been uncovered by @CLeclercFans on Twitter who tells us that the last time Charles Leclerc and Max Verstappen shared a front row was on July 22, 2012.
Where? At the European KF2 karting Championship! How's that for some bad ass trivia?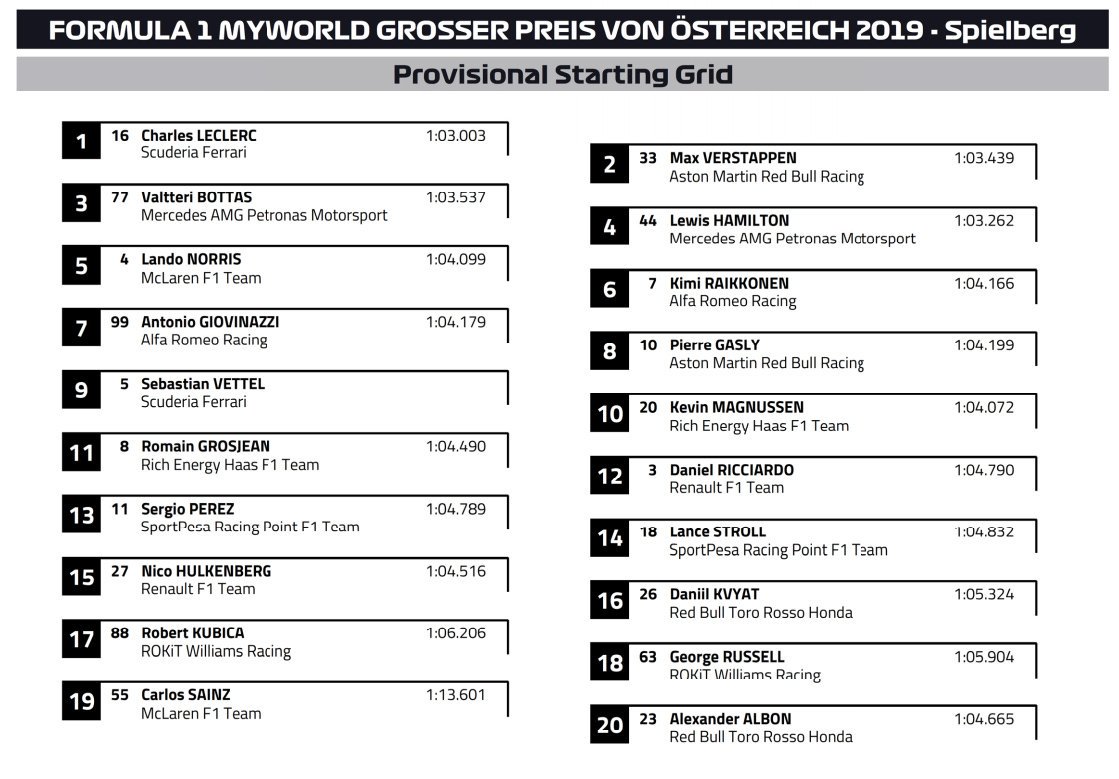 Gallery: The beautiful wives and girlfriends of F1 drivers
Keep up to date with all the F1 news via Facebook and Twitter