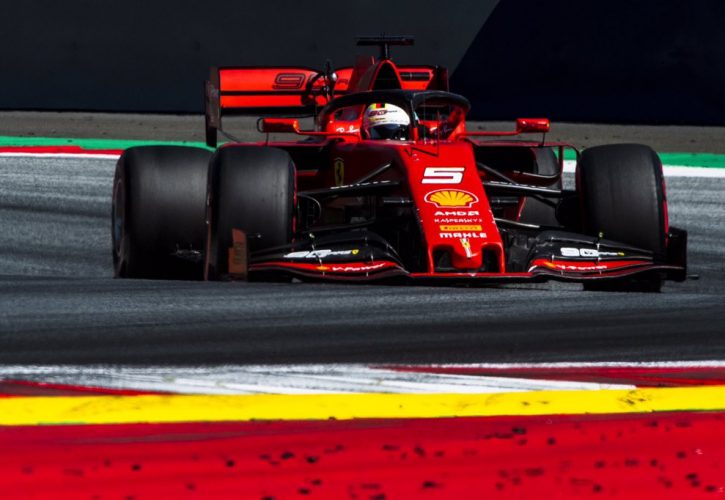 Ferrari boss Mattia Binotto feels F1 missed a great opportunity to "close up the field" following the majority of the teams' decision to reject a return to last year's tyre specifications.
The change was tabled recently as a way of alleviating the chronic tyre issues faced by several teams who have struggled to come to grips with Pirelli's 2019 thinner tread rubber.
The proposal to switch back to last year's specs was put to a vote last Friday morning in Austria.
Red Bull, Ferrari and their affiliated teams - Toro Rosso, Haas and Alfa Romeo - voted in favour of the spec change while Mercedes, McLaren, Williams, Renault and Racing Point all voted against.
In light of Sunday's thrilling action at the Red Bull Ring, where the usually dominant Mercedes squad under-performed as it struggled with high engine temperatures, Binotto said the race offered a good example of how tight competition emerges when an out-performing team is taken out of the equation.
"I think obviously it has been a good battle, normally you have good battles when you do not have a car which is over-performing," said the Scuderia boss.
"This weekend has been great in that respect. I think we missed a great opportunity this weekend on the tyres decision.
"I think the entire F1, we should have done something. I think sometimes we are discussing and not acting.
"I still feel really ashamed we didn't change the specification of the tyres for the rest of the season as that would have been a great opportunity to somehow close up the field."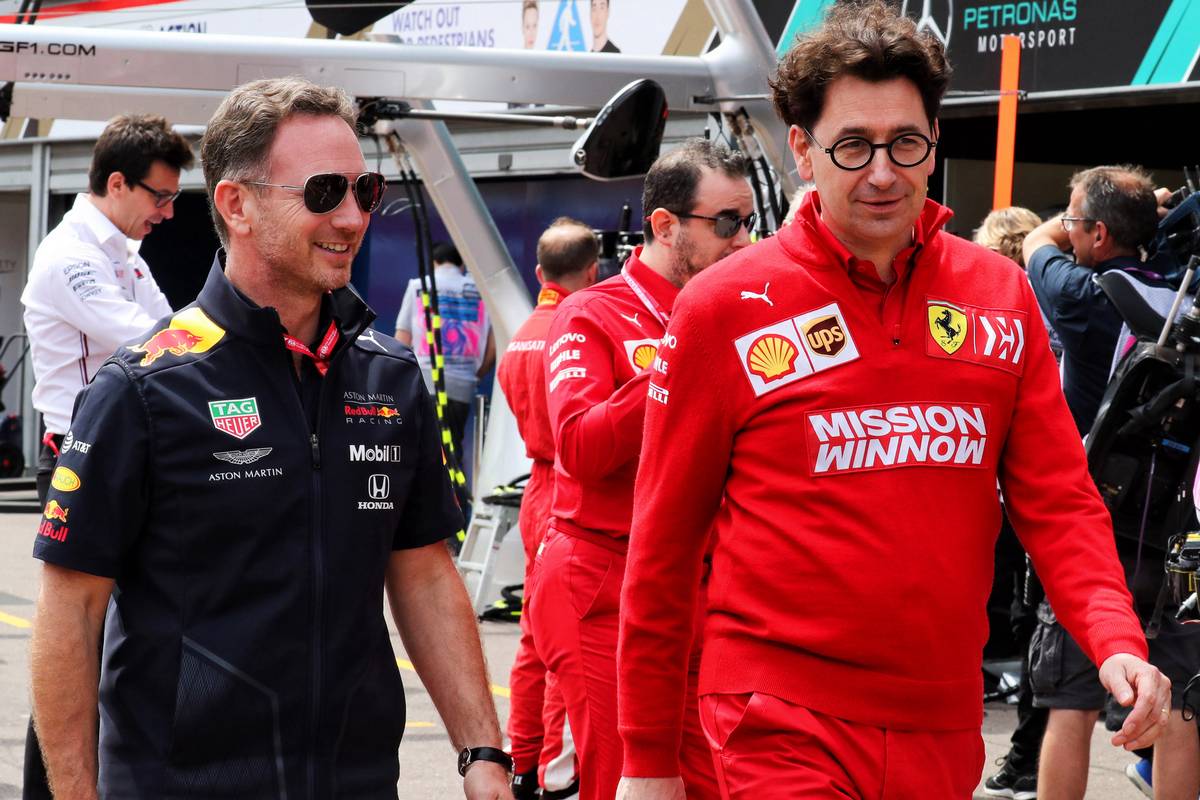 Needless to say, Mercedes' supremacy and its ability to extract more from its tyres than its rivals are exactly why the Silver Arrows team did not vote in favour of a return to last years' tyres.
A switch could be in the cards for 2020 however, but Pirelli has also indicated that it was looking into increasing the working window of its compounds for next season as a way of solving the temperature quandary that has impacted mainly Ferrari and Haas this season.
Gallery: The beautiful wives and girlfriends of F1 drivers
Keep up to date with all the F1 news via Facebook and Twitter