Helmut Marko believes Sebastian Vettel is in need of a change of environment although the Red Bull motorsport boss admits the Ferrari driver's options for 2020 are limited.
Vettel's challenge for the world championship has yet again failed to materialize, hampered by the limitations of the Scuderia's 2019 contender and the German driver's own mistakes, the last of which saw him plough into the back of Max Verstappen at Silverstone.
Looking back over the past twelve months at the litany of costly errors and missteps produced by Vettel, Marko suggests the former Red Bull charger is racing with an altered mindset at Ferrari.
"You make mistakes when you are no longer yourself. It happens in your subconscious," Marko told Auto Bild.
"Sebastian should be in a different environment. In other words: with another team. However, I don't see any possibility of that for 2020."
Verstappen, who was on the receiving end of Vettel's poor judgment last weekend, is also puzzled by his rival's current quandary.
"At Red Bull Racing he hardly made any mistakes," Verstappen said. "You don't forget how to drive. Why do these things keep happening to him more and more at Ferrari?"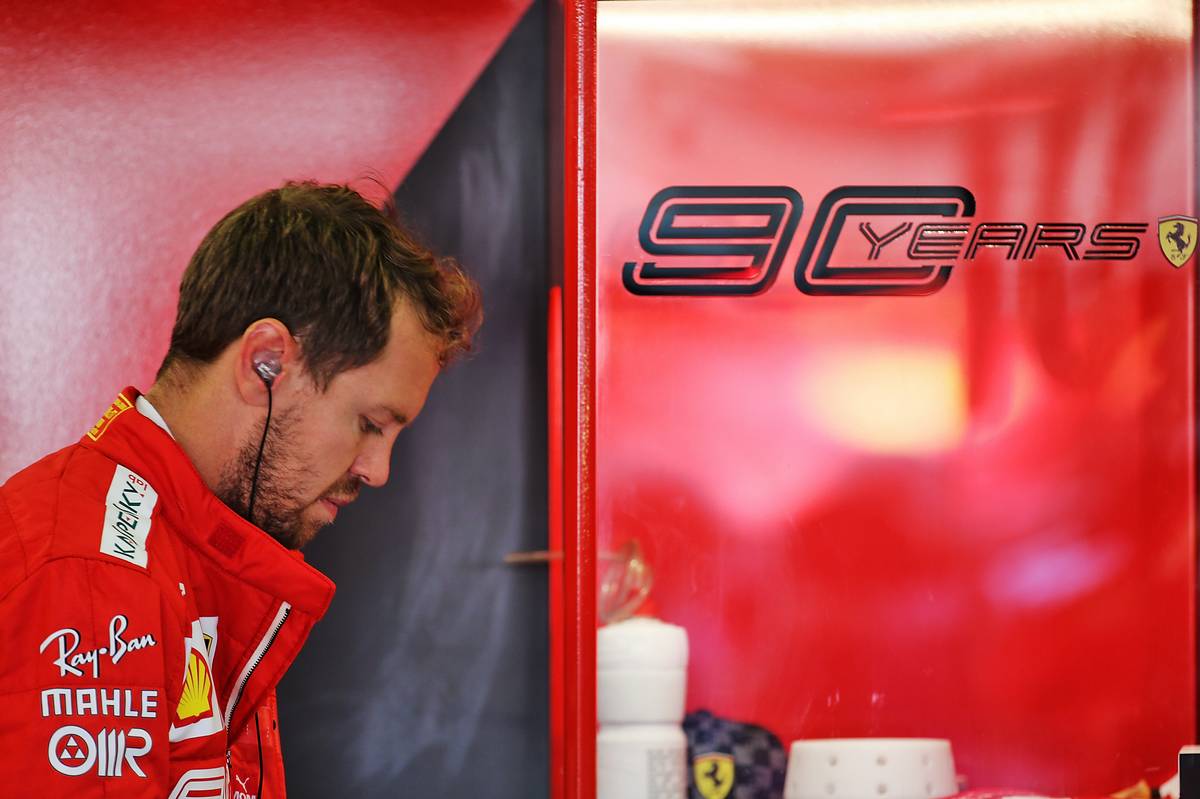 Red Bull sporting director Jonathan Wheatly, who worked alongside Vettel during the German's prolific years with the Milton Keynes-based squad, believes his former driver isn't getting the support he needs at Maranello.
"Sebastian is a very intelligent, sensitive and warm man," said Wheatly. "You can see that in how loving he is towards his wife and children, or in the fantastic speech he gave in honour of Charlie Whiting at Silverstone.
"He is not as hard a man as Michael Schumacher or Fernando Alonso, who could always perform.
"Sebastian is a driver who needs to feel unconditional support. He had that at Red Bull and he probably doesn't have it at Ferrari."
Given half a chance, Scuderia boss Mattia Binotto would strongly deny Wheatly's claim. The Swiss insisted last weekend that Vettel's motivation to succeed at Ferrari is as strong as ever.
"I think that Sebastian is very happy at the moment," said Binotto.
"He would've been happier if he was winning races and having more performance in the car.
"But I see that he is still really willing to race to win, I think it's his dream and unique objective to win with Ferrari.
"So, no doubt that he's looking at the future as a person with full commitment and interest." 
Gallery: The beautiful wives and girlfriends of F1 drivers
Keep up to date with all the F1 news via Facebook and Twitter