Barring an unforeseen event or set of circumstances, George Russell says he will remain with Williams until the end of his three-year contract.
Williams' depressed level of performance has so far confined Russell to the tail end of the grid where the young Briton is left to battle teammate Robert Kubica.
However, after twelve races, Russell has emerged as the overwhelming victor of that intra-team fight, a credential that has showcased his undeniable talent.
As a Mercedes protégé, Russell has inevitably been linked to a seat with the Silver Arrows squad.
While team boss Toto Wolff remains very attentive to the 21-year-old's performance and results, the chances of a move to Mercedes in the near future, or to another outfit powered by the German manufacturer, are remote.
"The matter of the fact is as Claire [Williams, deputy team principal] said, I signed a three-year contract with Williams," Russell explained, quoted by Motorsport.com.
"So, unless anything drastic happened, I see no reason why I wouldn't be here for the following couple of years."
For Russell, Mercedes' support in his formative years in F1 acts as a virtual backstop, providing him with a small sense of security.
"I know in Mercedes, as long as I'm performing, they will support me and it does relax you as a driver because you can fully focus on the job at hand," he added.
"If you have one bad weekend, they're not going to snap at you and ask what the hell went on there.
"They'll offer support and advice for how not to be in the same situation again. It's a really great way of doing things."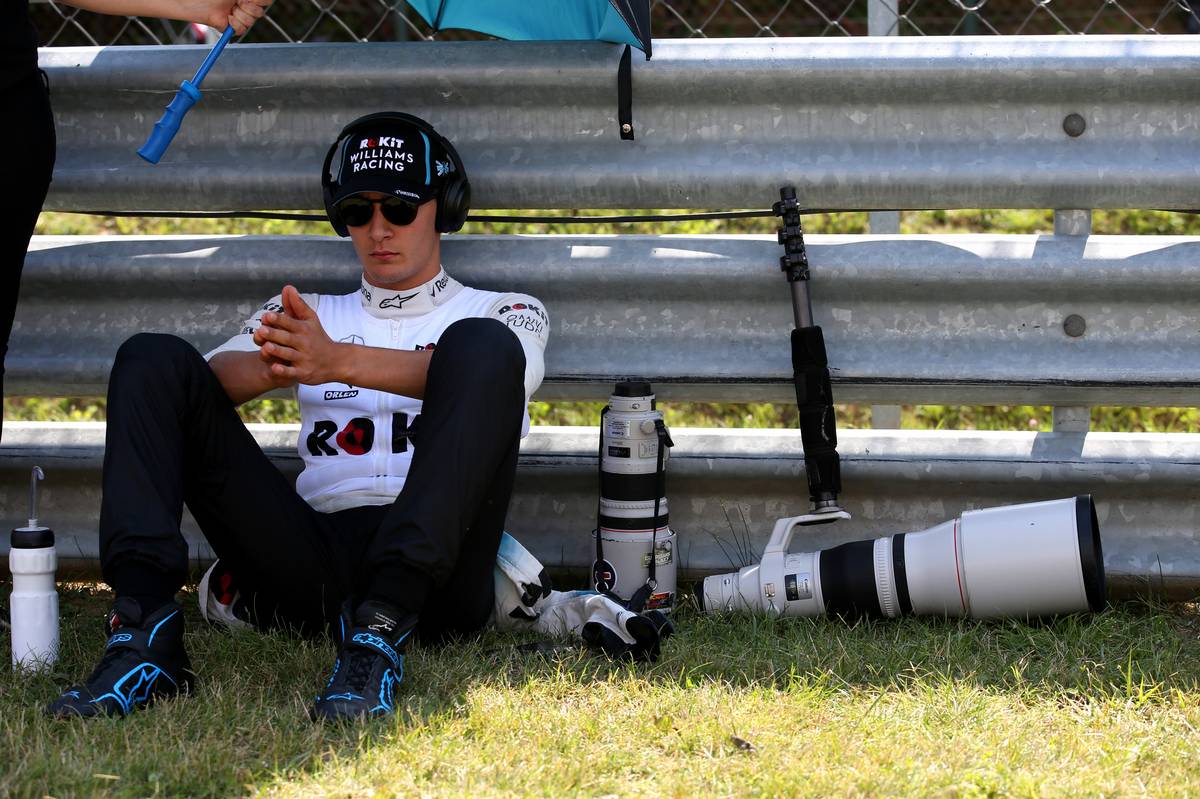 As Mercedes weighs its options for 2020, with either incumbent Valtteri Bottas or reserve driver Esteban Ocon set to partner Lewis Hamilton, Wolff has made clear that Mercedes will exercise patience with Russell rather than risk "burning" its young protégé with an early promotion.
Yet Russell believes he could handle a step up to F&'s dominant team.
"Kvyat beat Ricciardo in his first year at Red Bull," argues Russell.
"Verstappen won in his first race with Red Bull, Charles [Leclerc] is giving Vettel a run for his money in his first year.
"I obviously really and truly believe in myself. If I ever were to get an opportunity, it would be stupid to think I can go in there and beat Lewis at the first race.
"In my opinion he's the best driver on the grid. But I feel like the potential's there, and you always learn with every single race, every single year.
"If the opportunity were to come, I feel absolutely confident I could take it with both hands and quickly learn as much as possible and be there ready to really deliver after a couple of races."
Gallery: The beautiful wives and girlfriends of F1 drivers
Keep up to date with all the F1 news via Facebook and Twitter