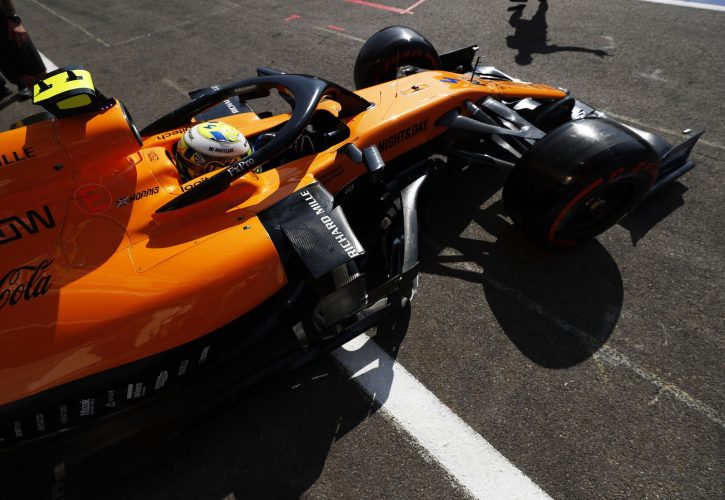 McLaren wants to know the reasons behind the engine failures that hit both its cars at Spa, with team boss Andreas Seidl committing to working with its partner to understand the issue.
McLaren endured a scoreless Belgian Grand Prix, with Carlos Sainz failing to even complete a single lap on Sunday while Lando Norris' hopes of securing a solid fifth-place finish vanished on the very last lap of the race.
Both drivers' breakdowns were rooted in a power unit issue, the underlying causes of which are not yet known.
"It's disappointing for us to have two DNFs, with one driver not even being able to make the race start," explained Seidl, quoted by Motorsport.com.
"At the same time the situation is on Renault's side as well.
"Renault is making a huge effort in order to bring power updates throughout the season so that's encouraging to see.
"But of course, [it is] disappointing to have all these penalties and the DNFs in the races.
"It is important that we have a transparent and open relationship there, and that we analyse the issues and try to solve them together."
Sainz was the recipient of Renault's new Spec-C engine at Spa, but like the manufacturer's works drivers, the Spaniard was strategically put back on the previous Spec-B unit after Friday's opening day of running.
Seidl doubted Sunday's double trouble was engine-spec related.
"We need to wait first, I don't think it's related," said the German. "Again, it's speculating, and we really need to see. I don't think it's related to the engine spec."
Keep up to date with all the F1 news via Facebook and Twitter