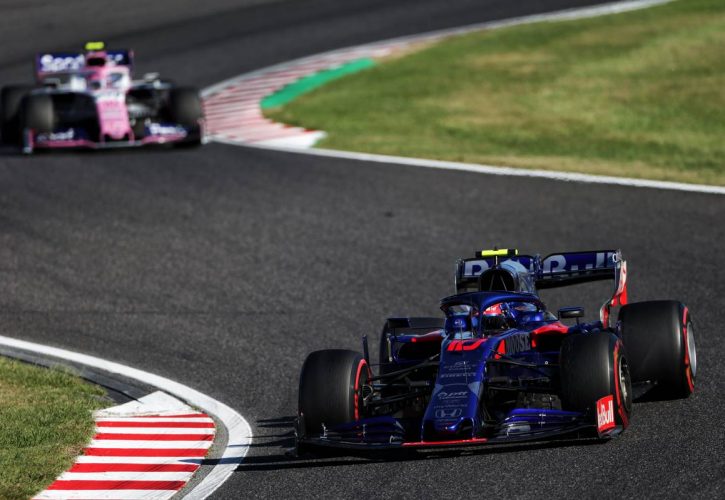 Toro Rosso's Pierre Gasly was cleared on Sunday by the Japanese Grand Prix stewards following his collision with Sergio Perez, but the Mexican was anything but happy with his rival.
On the penultimate lap of the race, Perez caught up with Gasly and attempted to overtake the Frenchman on the outside of Turn 1, but contact ensued and the latter tapped the Racing Point which spun into the barriers.
An error of the checkered flag light panel which ended the race one lap early ultimately allowed Perez to retain his ninth place in the standings as positions were based on those held at the end of the previous lap.
But the Turn 1 incident between Gasly and Perez was still investigated, although the stewards eventually deemed that no further action was required, stating that "both drivers contributed to the contact".
However, Perez lashed out at his rival, branding Gasly's move as "stupid".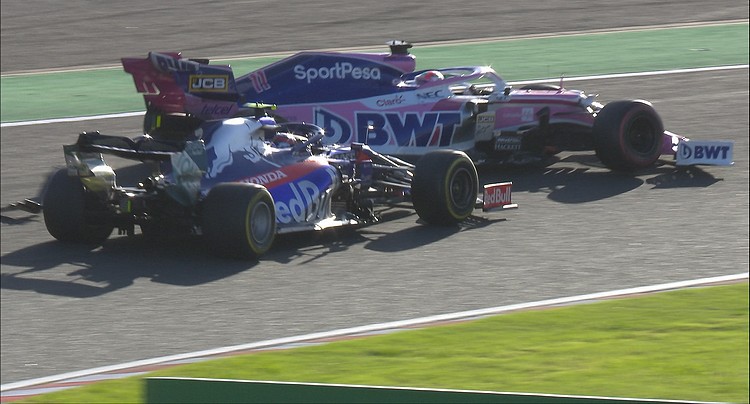 "I think [it was] an unnecessary touch," claimed the Racing Point charger. "I was ahead, gave him enough room, if you see his car is not even on the kerb, I was quite ahead, on fresh tyres, last lap of the race, I think was very stupid what he did.
"And he got away with it. I think he was very lucky, but he could've ruined his race and lost the points.
"There's a point where you've got to accept that you've lost the position. That maneuvre, Ricciardo did it to me twice [during the race] - if I kept going, I would've done the same [accident]."
As far as Gasly was concerned, the 23-year-old wanted to reserve his judgment until he saw footage of the incident.
"That was really big, so I knew for sure it wasn't ideal," he admitted.
"I want to see first if I could have done something different or if he could have done something different before blaming anyone."
Gallery: The beautiful wives and girlfriends of F1 drivers
Keep up to date with all the F1 news via Facebook and Twitter