A special fan festival is to be held in Sao Paulo next month to celebrate the life and achievements of three-time world champion Ayrton Senna.
The event will take place in Ibirapuera Park on Saturday November 9 from noon, the week before the Brazilian Brand Prix at Interlagos.
The festival will feature displays of modern F1 machinery, including recent cars from Mercedes and Renault. Among those attending will be two-time world champion Emerson Fittipaldi and former Ferrari driver Felipe Massa.
They will be at the wheel for demonstration runs of some of Senna's most famous cars, including the 1984 Toleman TG184 that he memorably drove in the soaking wet Monaco Grand Prix.
The 1985 Lotus 97T in which Senna secured his first race victory will also be on display and take part in the demonstration.
And Renault Sport Academy Driver Caio Collet will take the wheel of the Renault-powered E20 Formula 1, the car driven by Kimi Raikkonen and Romain Grosjean in 2012.
Like Senna himself, 17-year-old Caio was born and raised in São Paulo, and hopes to follow his idol into Formula 1 in the future.
"I'm super excited for the Formula 1 Festival," he said. "It's going to be one of the best things I've done in my life so far - driving a Formula 1 car on the streets of my hometown.
"It's going to be very special with my family and friends there to watch," he continued. " Formula 1 is, clearly, very big in Brazil so to drive a Formula 1 car in front of some of the world's most passionate fans will be amazing.
"I'm very proud to represent Renault for this unique experience as well as paying tribute to Ayrton Senna. It's going to be a special day."
"I'm sure it will be an unforgettable day to Ayrton's fans," contributed Bianca Senna, Ayrton's niece and Director of the Ayrton Senna Institute.
""The opportunity of seeing, so close, historical cars, that were part of some of his best moments in F1, will be incredible.
"Having the chance to see an event with so many attractions, happening in Ibirapuera, the heart of Sao Paulo, will be even more remarkable, crowning 2019, a year full of beautiful tributes to celebrate 25 years of legacy."
"Ayrton Senna is a true legend of our sport and his legacy is both immense and inspiring." added F1 commercial director Sean Bratches.
"It is our honour to bring Formula 1 to the streets of Sao Paulo with our partners Heineken to celebrate his life and his importance to the people of Brazil.
"We will be celebrating his life by giving fans the chance to get up close and personal with modern and historic F1 cars that will give them a once in a lifetime experience of the speed, sound, and excitement that F1 has to offer."
Renault Sport Racing managing director Cyril Abiteboul said he was pleased that his team was playing a big role in the event. The team also participated in the Shanghai Fan Festival earlier this year and will be part of a Hollywood showpiece event on October 30.
"We are very proud to be going to São Paulo and bringing Formula 1 even closer to its fans," he said. "It's an excellent initiative by Formula 1 to not only grow the sport, but also to retain its already strong support.
"Brazil has always been a passionate venue for Formula 1 and this event will be particularly prominent with the Ayrton Senna tribute."
As for Caio, Abiteboul hinted that fans could be seeing him in an F1 car again before too long.
"Caio's appearance represents the exciting future for motor-racing in Brazil. He clearly has talent and this is a great first opportunity for him at the wheel of a Formula 1 car."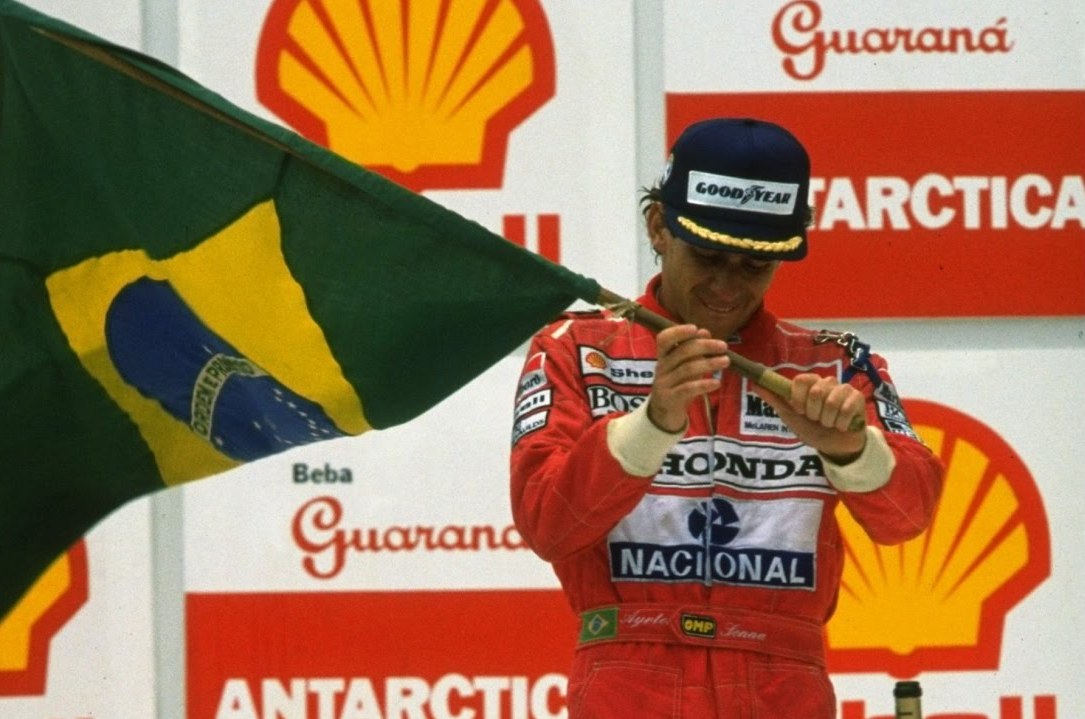 Gallery: The beautiful wives and girlfriends of F1 drivers
Keep up to date with all the F1 news via Facebook and Twitter