Lewis Hamilton was forced to turn down an opportunity to enter Hollywood with a sonic bang, the Briton declining a role in the upcoming blockbuster Top Gun: Maverick because of his hectic F1 schedule.
Hamilton has never denied his acting aspirations, having enjoyed in the past a minor cameo appearance in Ben Stiller's Zoolander 2.
But the five-time world champion's involvement in the Top Gun sequel starring Tom Cruise would have apparently involved more screen time than just a brief appearance according to ESPN.
"I was trying to get in Top Gun because I'm a massive fan of Top Gun, but I didn't have time to do any filming," Hamilton told ESPN's Laurence Edmondson.
"But I had an opportunity to do it and I couldn't do it."
Hamilton isn't giving up on his Hollywood ambitions, having contracted with an agent to represent his interests in Tinseltown and even putting together an audition tape to showcase his talent.
"I do want to do it," he added. "I auditioned for a movie a while ago and it took one day to learn the role.
"I had a fashion show in Paris, and I probably had maybe four or five shows to go to, so in between I quickly changed and saw this [acting] coach, and I saw her for 20 minutes and we quickly went through one part and then I went to a show and came back and went through another part.
"By the end of the day I had to record a video to send it to Los Angeles -- it was so cool!"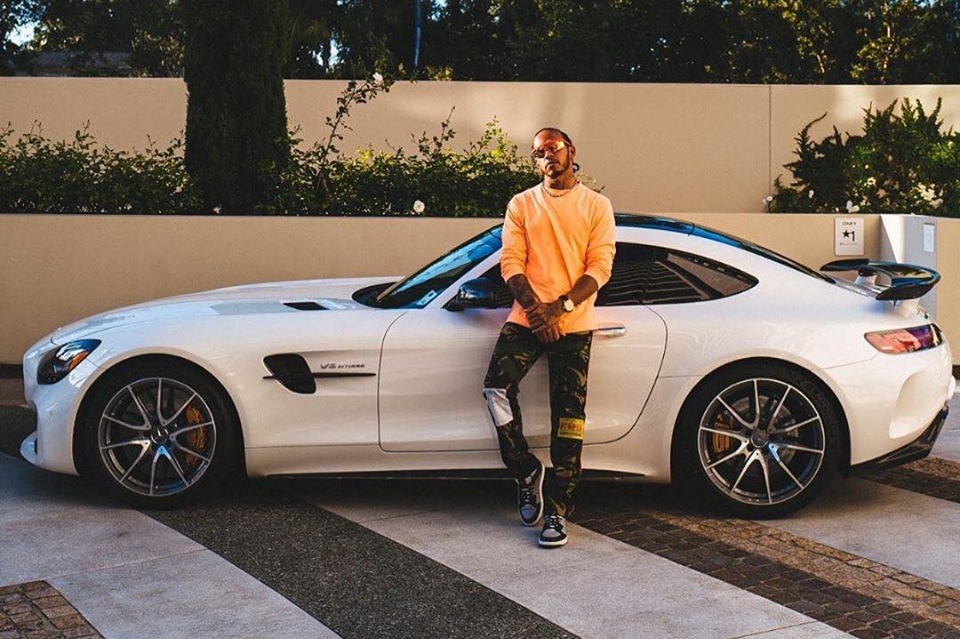 Hamilton's future in F1 beyond 2020 is currently uncertain but for now all signs point to an extension of his contract with Mercedes, meaning that he'll need to put his acting desires on the backburner until he's done with F1.
"I definitely don't have time for movies [right now]," he said. "It would take up my whole winter, so I wouldn't get a break, so that's the difficult thing that I'm struggling with right now.
"If you saw my calendar ... it's super heavy-loaded and I'm trying to take days out to give myself some time back, so I can be the best that I can be here [in F1]. So it is just trying to find a balance.
"At the end of the year, you really want to soak up the relaxation.
"I have all these things I want to do. I want to design that, work on my music -- but that means time away from family and time away from training and all these different things."
The 34-year-old F1 star also knows that he'll likely require a fair amount of coaching to make an impression on the big screen.
"I don't know if I'm going to be good at acting," he added.
"I don't know if I am ever going to be good at movies, but I'll give it a try. You look at a lot of people that do it and they are not really good.
"I know in anything, whatever it may be, to master a craft it takes so much time and effort. But because I have experienced it in Formula One, I understand that and appreciate that.
"So I know if I do movies, I have to put so much work in and have so much ground to cover. I don't know if I will ever have time for that because the fashion stuff is also going to take a lot of my time."
Gallery: The beautiful wives and girlfriends of F1 drivers
Keep up to date with all the F1 news via Facebook and Twitter