Valtteri Bottas fortunately emerged unscathed from his Q3 crash in qualifying for the Mexican Grand Prix, but the same cannot be said for the Finn's injured car.
Mercedes has confirmed that Bottas' W10 is "extensively damaged" and will require a thorough inspection to determine if the chassis can be repaired or if it will need to be replaced altogether, in which case the Finn will be guaranteed a pitlane start.
Bottas lost control at the final corner on his second and final run in Q3. The Mercedes slid along the outside wall but then hit a protruding Tecpro barrier.
The impact and sheer G-force abruptly knocked the wind out of Bottas, but the Mercedes driver was given the all clear after a mandatory visit to the track's medical center.
On paper, Bottas qualified sixth, but the Silver Arrows driver's Mexican Grand Prix starting position will now likely depend on how much damage his car will have suffered.
Mercedes team boss Toto Wolff was confident Bottas' W10 can be repaired without any penalties.
"The car is pretty damaged but we are 90 per cent confident we can fix it without any penalties. We got away with it. They are rebuilding it as we speak so we will know later tonight."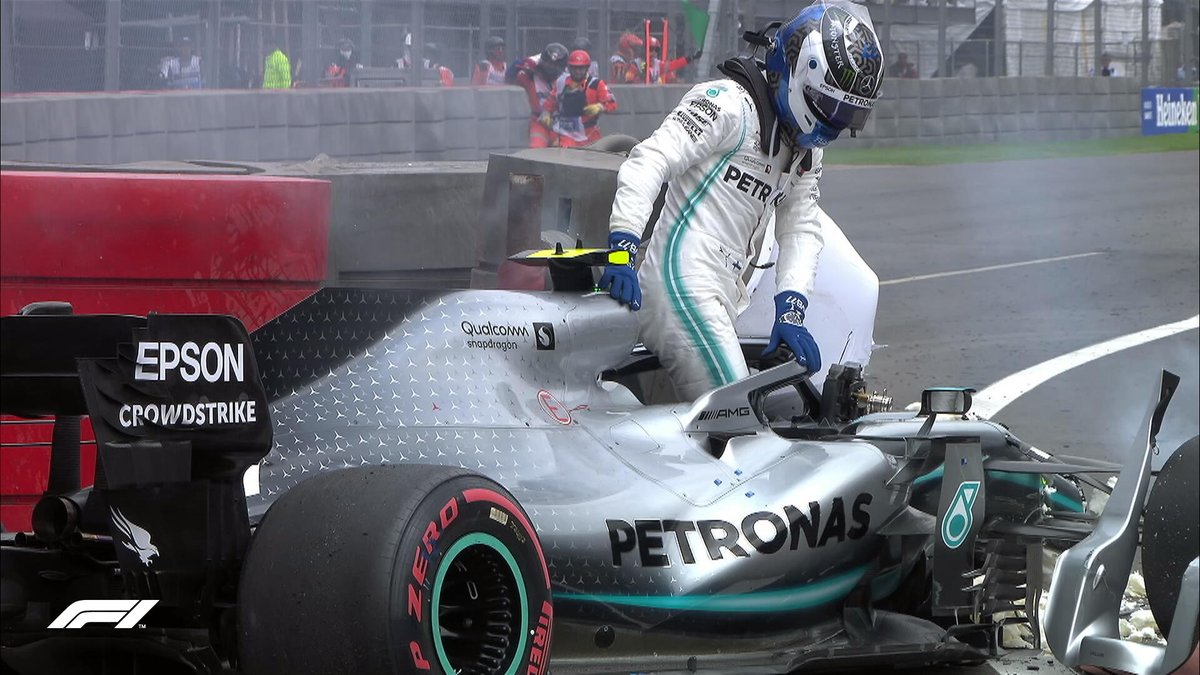 As for Bottas, the Finn obviously lamented his mistake as he felt that P3 was in sight.
"That was obviously not an ideal end to a day that was otherwise going okay," he said.
"I knew that I had to risk it in the last run of Q3 to gain positions, so I tried to squeeze everything out of the car.
"The lap was good until the last corner where I went a bit wide on the exit on the dusty part of the track and that's where I lost it and hit the wall.
"I'm all okay, but I've unfortunately given the boys in the garage some extra work to do tonight.
"Hopefully we can avoid taking any penalties for tomorrow. It's annoying because looking at the times, I think I had a chance at qualifying third.
"But it's a new day tomorrow and it'll be a very different story where tyre management will be crucial. Let's see what tomorrow brings, but we will for sure give it everything."
Gallery: The beautiful wives and girlfriends of F1 drivers
Keep up to date with all the F1 news via Facebook and Twitter