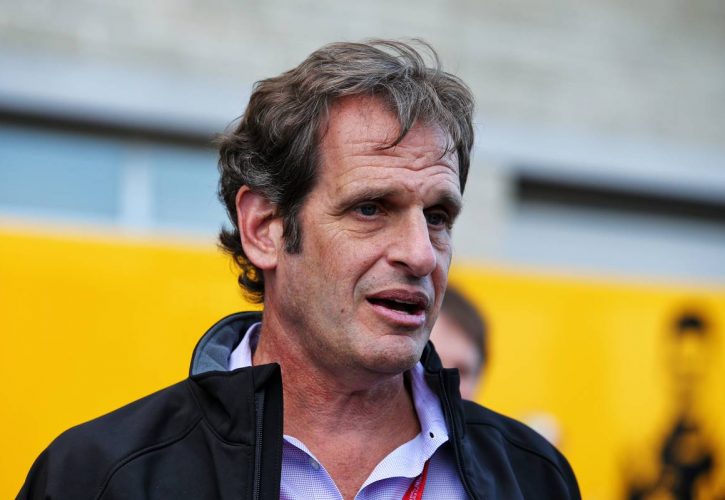 Circuit of the Americas boss Bobby Epstein isn't against a Miami Grand Prix but warns that the 'parking lot' venue targeted by F1 could impact Grand Prix racing's brand value.
The success of the US Grand Prix at COTA has undoubtedly helped boost Formula 1's prospects in the United States.
A fact on which the sport's chiefs wish to capitalize by adding a second race in America to F1's agenda.
All efforts have been centered around bringing F1 to the streets of Miami, labeled as the perfect "destination city" by F1 CEO Chase Carey.
Initial attempts to set up shop around Biscayne Boulevard and the Bayfront Park area were unfortunately undermined by local residential and environmental groups.
Liberty Media - in association with Miami Dolphins owner Stephen Ross - is now pressing ahead with plans to establish an event around the NFL team's Hard Rock Stadium, a rather featureless, dull area which hardly does justice to the Magic City's upbeat atmosphere.
And that's something that Epstein, as a promoter, questions in the context of Formula 1's brad image.
"The selling point behind Miami was not the track, it was the [original] backdrop," Epstein told ESPN's Nate Saunders.
"They said we want to be in global destinations with iconic backdrops. It does seem very off brand of them to have a parking-lot race.
"We don't worry from a ticket sales point of view. I don't worry that that will become a fan favourite. It's not going to be a spectacular track, but I do worry the impact it would have long-term in this market."
Epstein made clear that his remarks weren't rooted in the fear of having to commercially compete with another US venue.
"I have never had a problem with another race in the same time zone and I've always welcomed the push for more U.S. races, but only if done the correct way," said the COTA Chair.
"We dealt with the issues around the addition of the Mexican Grand Prix and the loss of revenue that initially gave us, but it's clear they've built something there."
Formula 1's appropriation of a race around the Hard Rock Stadium is anything but done and dusted, with residential groups and the local county setting up a barrage of opposition.
COTA's exclusive status in the US could therefore remain in force for many more years.
Gallery: The beautiful wives and girlfriends of F1 drivers
Keep up to date with all the F1 news via Facebook and Twitter